It was a very grey and foggy day, when we reached the River Tigris, north of Hasankeyf, where the Ilısu Dam already flooded the valley. My guide book still describes Hasankeyf before it submerged in the water, which made it strange to arrive there and realise all the town is gone.
A couple of important buildings were moved to higher ground, as was the population of Hasankeyf, which had to leave their town and now lives in a completely artificial new settlement, with identical houses and geometric layout.
Zeynel Bey was the son of Uzun Hassan, ruler of the Aq Qoyunlu Dynasty, which ruled over Hasankeyf in the 15th century. Zeynel Bey died in battle in 1473, and was buried in this circular brick mausoleum glazed with navy blue and turquoise tiles. It has been relocated to the new Hasankeyf in 2017.
We wanted to see what is left of the very historic settlement and drove to the other side. We had to take a very steep road with narrow hairpins, leading us through the mountains and finally ended in front of some roadworks.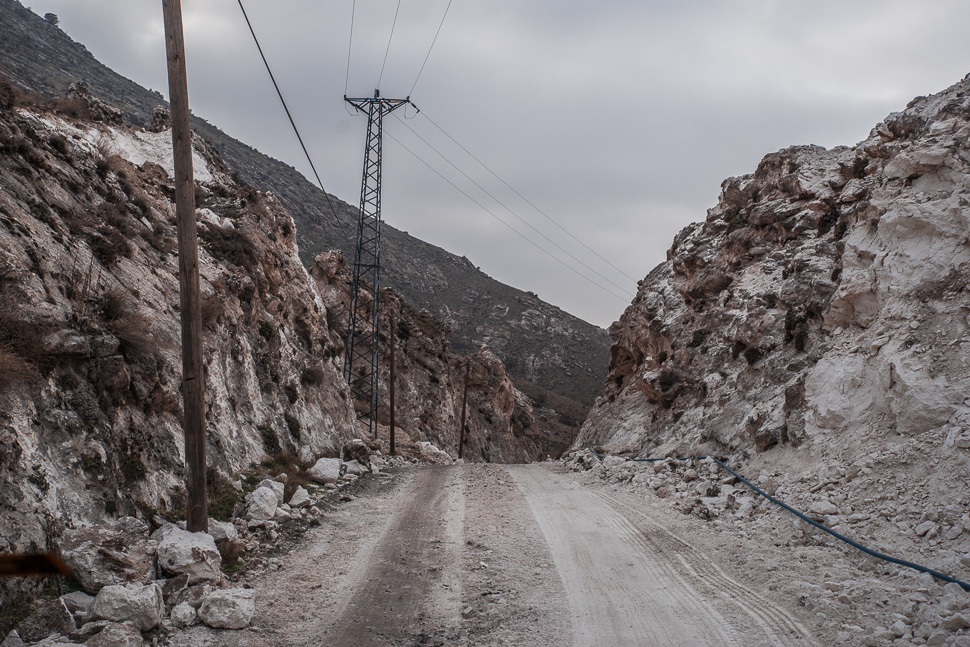 We were stopped by roadworks, as the access road to the cave town and castle is under construction. We had a coffee with these nice guys and filled up our water tank, before we could continue on our way.
The houses were already completely submerged by April 2020, but as the water level in the reservoir is low, they appear again.
The castle and the cave town are very impressive and extensive. There are still archeological works going on and we could also visit the palace, where they are working at the moment. The guard told us, that his parents grew up in one of the cave dwellings, now they live on the other side of the river, as all the others.
A settlement in the area can be proven since the 10th millennium BC. Hasankeyf is therefore a contemporary of Göbekli Tepe with the oldest temple complexes in human history.
We were fascinated by the cave town, again very different from the ones we had seen in Georgia and Armenia. It was not very difficult to imagine, that this was once a lively town full of people and animals.
We had stayed for the night, which the guard of the site accepted. He even told us, where he would be, and that we should come to him, if we would have any problem. In the morning the police came and asked us our names, which seemed to satisfy them.
We are now on the way to a very fascinating region, where Syrian-Orthodox Assyrians live. We are looking forward to visit some of their very old monasteries. More on our next post!