After our 4 days in Etosha, we reached Kamanjab, where we refilled the cars and went shopping to stock up again. We didn't want to go any further that day, so we went to the Porcupine campsite nearby.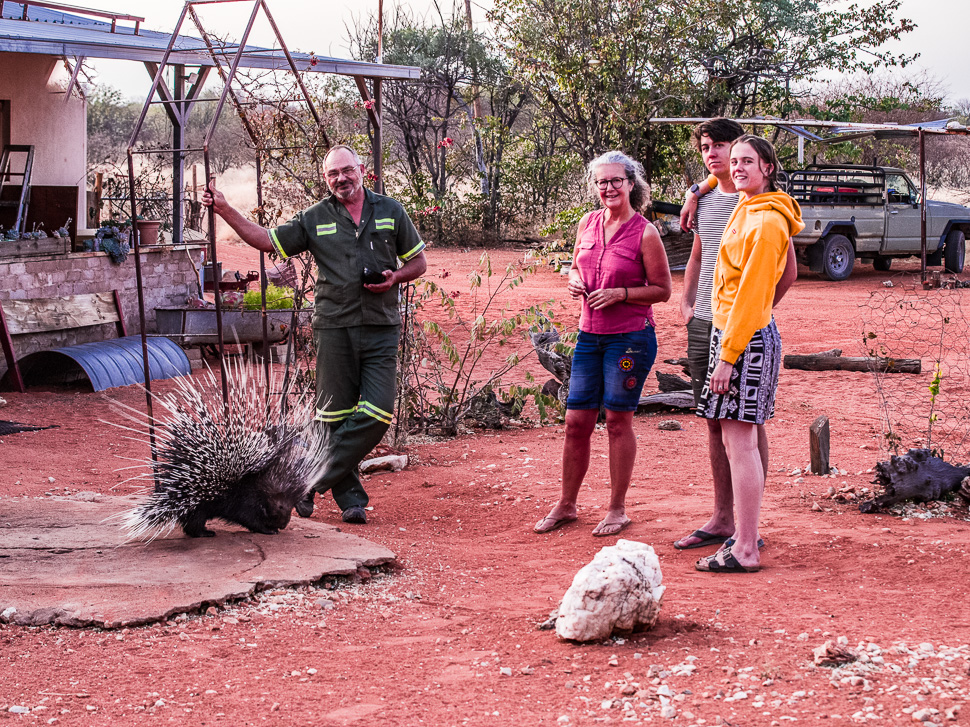 The owner of the farm had the porcupines living in the area gotten used to being fed and photographed by tourists at dusk.
The campsite at the Porcupine farm was very nice, with open-air ablutions, where we had a warm shower with the moon already high in the sky.
At night the porcupines came to our camp and found the veggies we had left for them – the wildlife camera caught them.
We are now heading to Brandberg and the Huab River in the hope to spot some desert elephants – more on our next post!