North of Kutaisi, we wanted to visit a canyon cut into the karst mountains, before we were on our way back to Kutaisi and taking the highway to Tbilisi, where we came past Chinese roadworks.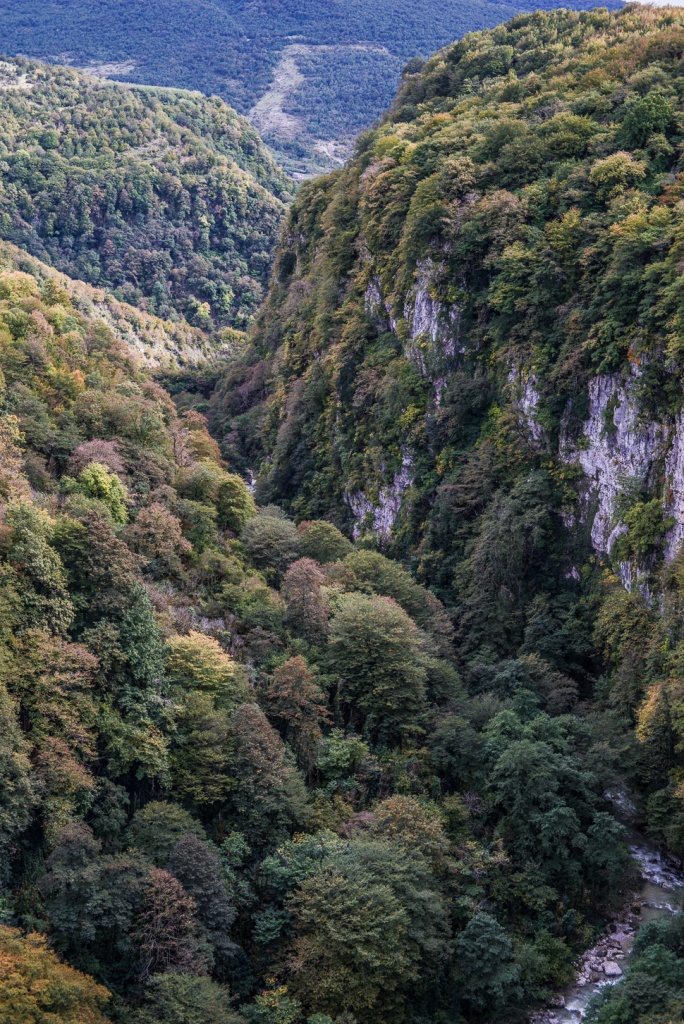 The hike starts at the Okatse Canyon visitor center in Gordi village, where you get your tickets. From there, a 2 km long stone paved path takes you through the Dadiani historical forest and to the Okatse Canyon checkpoint where the 780 m long hanging cliff trail starts, ending at a 20m long platform, hanging above the canyon and providing a great panoramic view.
After spending a peaceful night next to a river, we were on our way past Kutaisi and taking the highway in direction of Tbilisi.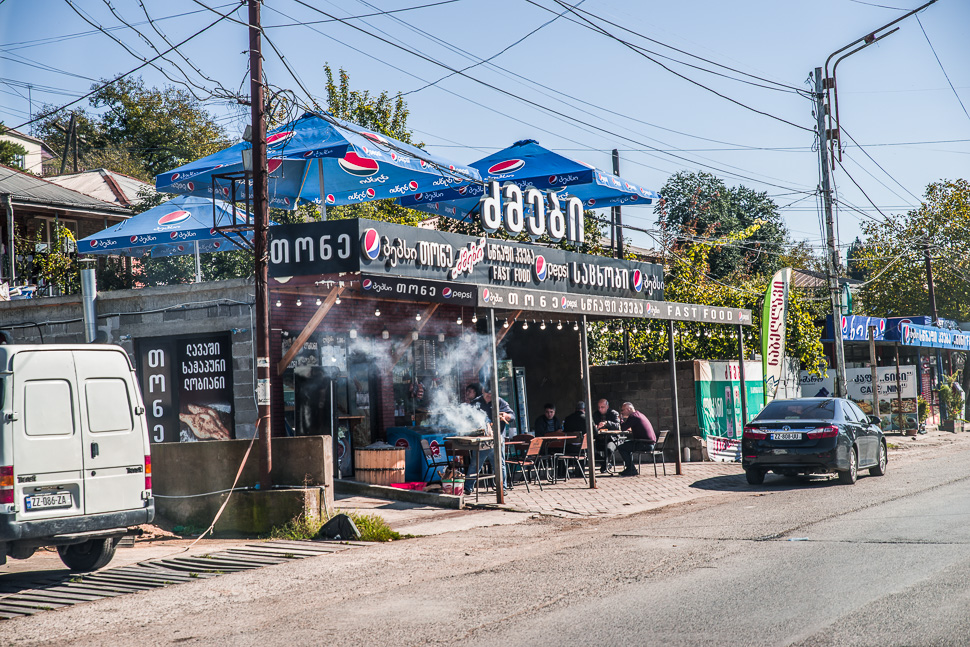 A long stretch of the highway is still under construction. While passing a lot of construction sites, we noticed that this roadwork must be in Chinese hands.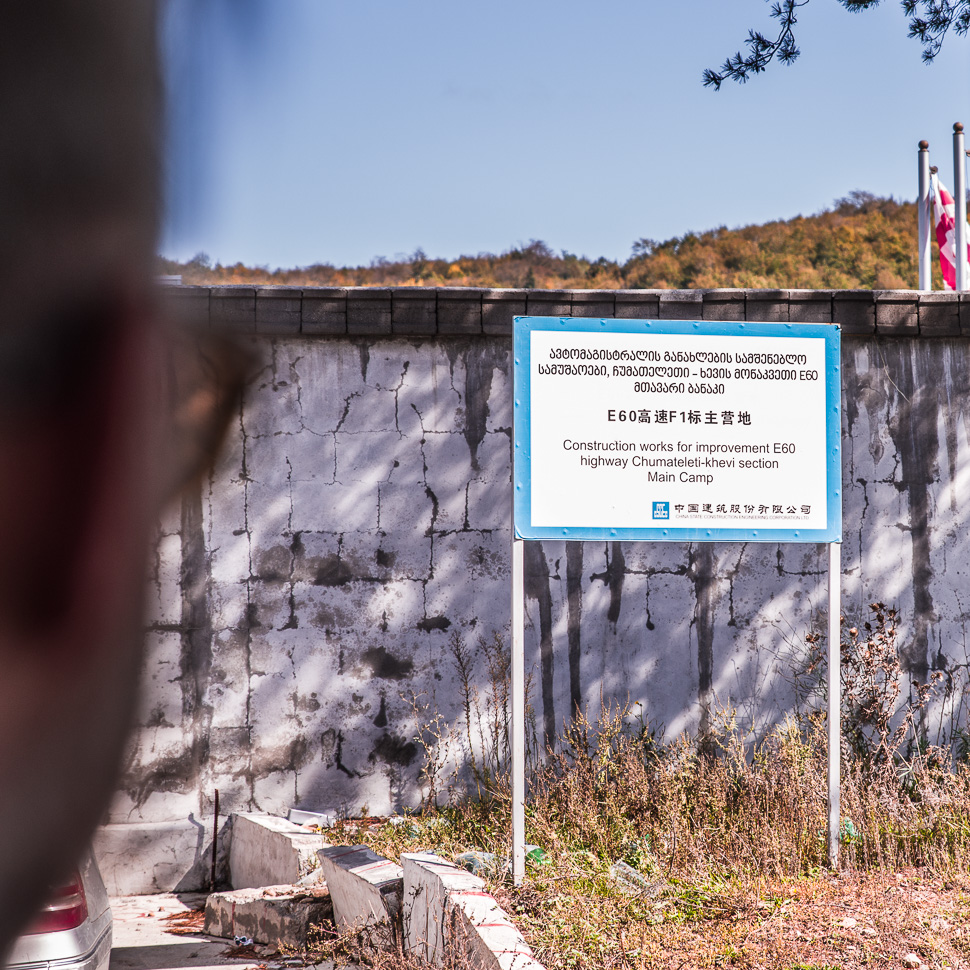 This roadwork was a surprise for us, it was the first time we encountered a Chinese company commissioned with an infrastructure project. It shows that we are further East now.
What's next? We want to visit Gori – Stalins native town, Uplistsikhe – an ancient town carved into rocks and maybe another church? More on our next post!