Driving up and down the thousand hills of Rwanda, we came to Nyanza, where the King of Rwanda had his palace until 1962. Here you can see the reconstructed traditional huts and the modern palace. We got a guide, which was dressed in an umushanana, the silky, flowing traditional dress of Rwanda.
We were really impressed, how beautiful this big hut was built and decorated. The construction was very sophisticated and mats with different patterns were used to separate the different parts of the palace.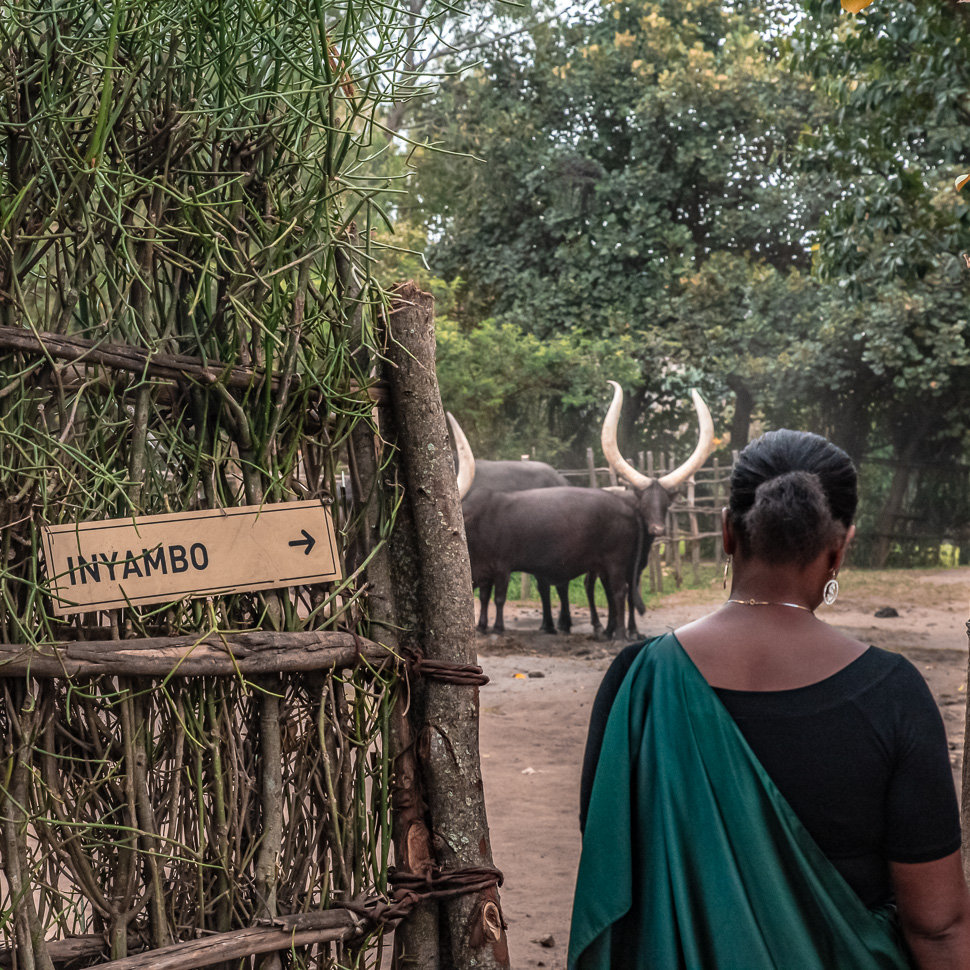 The king had a special herd of Inyambo cattle, with the longest horns we have ever seen. They were holy cows, which didn't get killed, but buried when they died. The cowboys would brush them, swat the flies away and sing to them. On special occasions they were paraded in front of the king.
A new modern palace was built in the art deco style by the Belgian colonisers for the king. Beside a bathroom with tub and toilet, it also had a garage for the Volkswagen of the king.
We were allowed to spend the night at the parking of the museum and continued the next morning our way south to Butare, where we visited the Ethnographic Museum.
After our visit to the King's Palace and the Enthographic Museum of Butare, we continued our way west, to the Nyungwe Forest National Park .