Granadilla was an important walled town, capital of the region known as Tierras de Granadilla and head of the judicial district. The town was evicted in the middle of the 20th century, when the area became a flood zone due to the construction of the Gabriel y Galán reservoir at the río Alagón, a tributary to the Tajo. To this day Granadilla remains officially a flood zone, despite the fact that at no time the town had been flooded, not even with a full reservoir.
The most significant element of the town is the castle, which was built in 1478. It consists of a central square tower with four semi-cylindrical towers attached on each side.
Inside the walls, the streets and houses were distributed in a concentric way around the Plaza Mayor, which is the highest point of the town.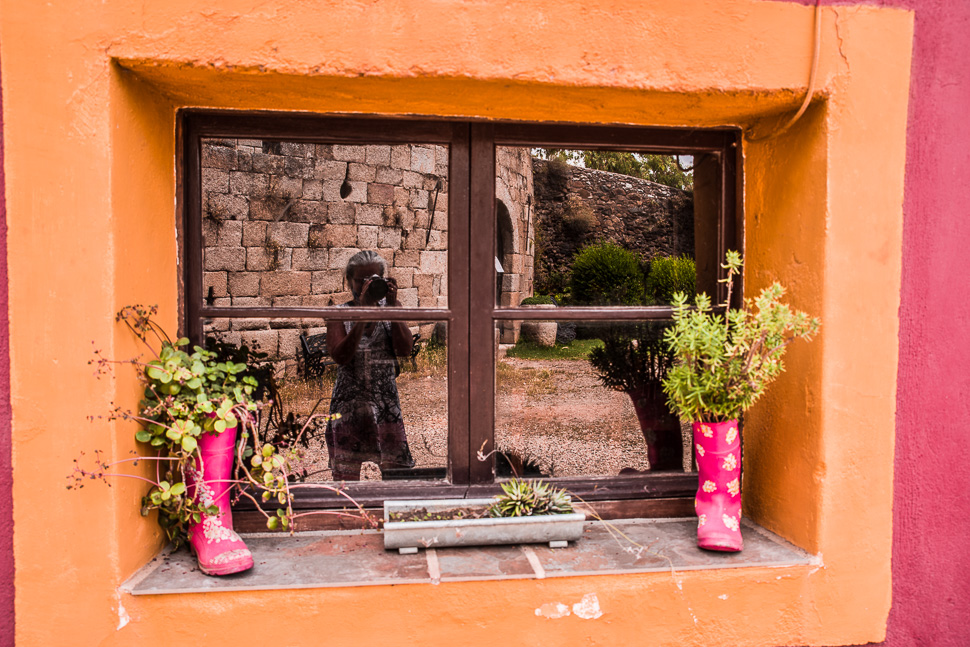 From the air, the city wall and the layout of the city are more clearly visible. In summer this place comes to live, when the intact houses are used by students, who come here every year to help rehabilitate the town.
Before we will meet the Río Tajo again, there is one more town we want to visit in the North of the Extremadura, which is Coria. More on our next post!