Our first impression of Reggio was not extremely wonderful, but the next morning we enjoyed the view of Mount Etna, took a stroll along the Lungomare, a beautiful promenade, and visited the very interesting Archeological Museum.
A harsh wind was blowing through the Strait of Messina between the mainland and Sicily and we were fighting against it along the promenade.
The Museum in Reggio exhibits a large archaeological collection from sites in Magna Graecia, so we decided to take a look. We were especially curious about the 2 beautiful warriors, who are on display.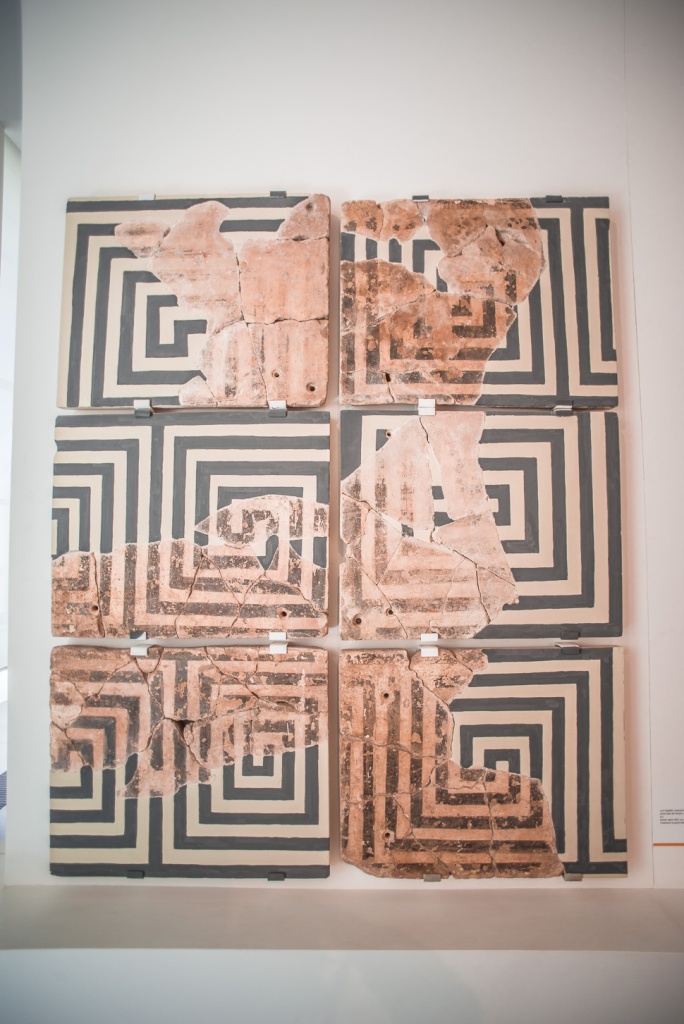 Here they are, the Riace Warriors, two full-size Greek bronzes of naked bearded warriors, cast about 460–450 BC! They were found in the sea in 1972 near Riace, Calabria, a discovery which caused a sensation. The figures were covered with mussels but otherwise intact.
After Reggio we reached Scilla, where a horrific six dog-headed monster who destroyes every ship crossing the Strait of Messina, is said to live in the rock of Scilla, with the Castello di Ruffo on top. (According to Greek mythology)
In the evening, we reached Capo Vaticano, from where we had a great view to the Aeolian Islands, especially Stromboli. The active volcano was clearly visible. We even noticed a tiny black cloud rising from its top every now and then.
We will continue to Tropea tomorrow and along the coast to the North – more on our next post!