We had found a place at the coast again, before we went to explore another city, this time Lecce, the capital of the Apulian baroque.
According to legend, a city called Sybar existed here already at the time of the Trojan War. It was conquered by the Romans in the 3rd century BC, receiving the new name of Lupiae.
After the fall of the Western Roman Empire, Lecce was sacked by the Ostrogoths under King Totila. It was recaptured by Byzantium in 549 and remained part of the Eastern Roman Empire for over five centuries.
After the Norman conquest in the 11th century, Lecce regained commercial and political importance, flourishing in the subsequent Hohenstaufen and Angevine rule.
The column of St. Oronzo (at the moment the statue on top is missing) was given to Lecce by the city of Brindisi. The column was one of a pair that marked the end of the Appian Way, the main road between Rome and Brindisi. The other one still stands in Brindisi.
In the outskirts of Lecce, a special tuff is quarried (Pietra Leccese), which is very soft and workable, thus suitable for sculptures and ornaments. This allowed the development of a unique baroque style in Lecce. The city is commonly nicknamed "The Florence of the South", because of its rich baroque architecture.
The Basilica of Santa Croce is famous for its richly decorated facade, but also the interior doesn't disappoint. The church was started in 1549 and finished in 1695.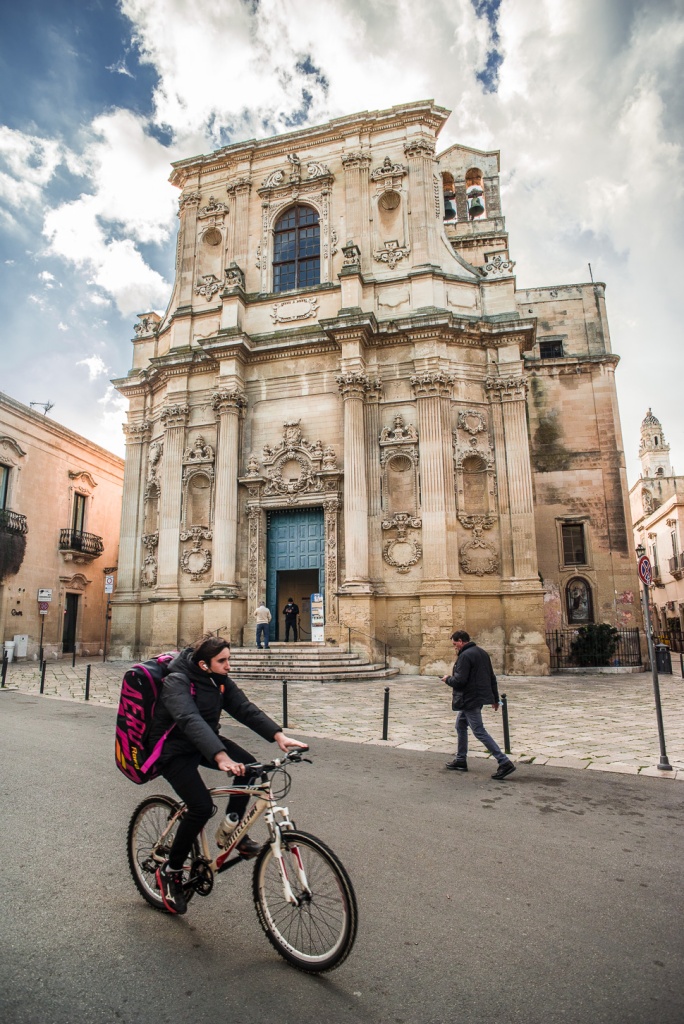 The cathedral was first built in 1144, but underwent repairs in 1230. It was rebuilt in 1659 by the architect Giuseppe Zimbalo. He was one of the most prominent artists in the Baroque of Lecce, his hometown.
Also the 12th century cathedral crypt underwent Baroque modifications in the 16th century. The ninety-two columns are decorated with human figures.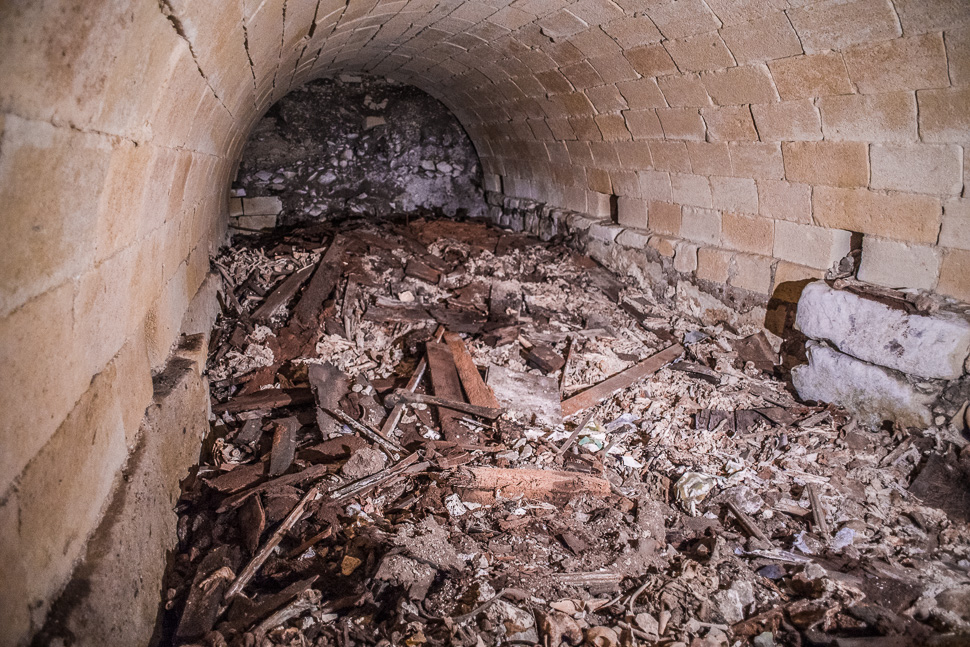 Our ticket also included the Diocesan Museum of Sacred Art, so we took a look.
After our visit to Lecce, we went back to the coast, where we found another great spot for the night. The weather forecast isn't terrific, but let's see what we can do tomorrow. More on our next post!