We reached Kristiansund and from there continued over the Atlantic Road, leading over twisted bridges from one little island to the next. Afterwards we took a hike from the northernmost sand dunes to the Nordneset light beacon which watches over a very dangerous stretch of coast.
At Farstadstranda we learned that these are the northernmost dunes of the world, anyway, the beach was beautiful and we went on a short hike to the Nordneset peninsula, from where you have a great view over a dangerous stretch of coastline.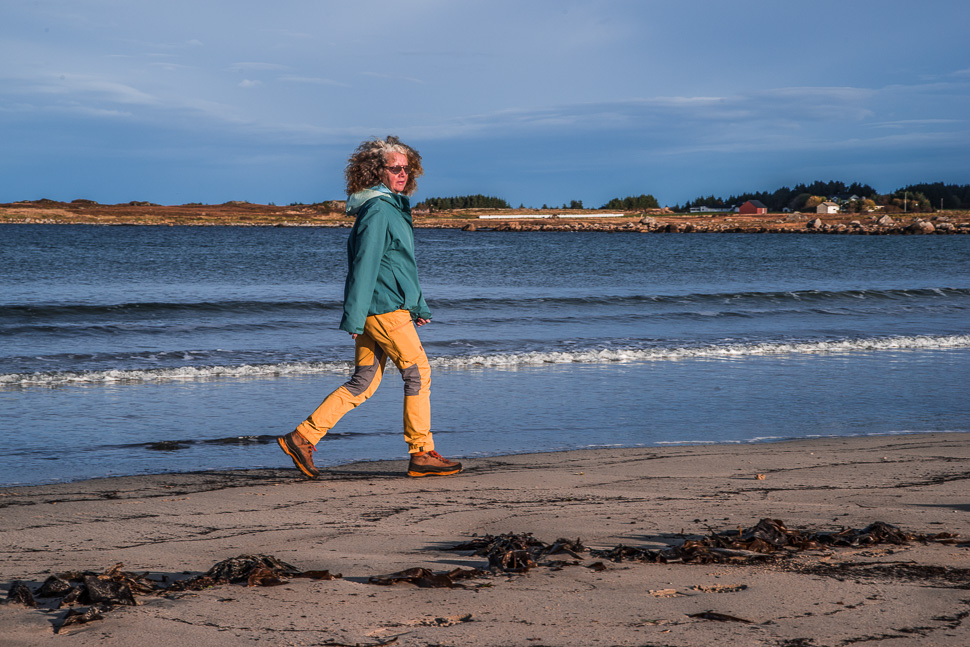 The stones in the back are the remains of a big burial mound of the Vikings with a diameter of 20 metres and about 3500 years old. The burial mounds at this peninsula are all at the top of the hill with great views over the sea.
In front of the little light house lies a very dangerous sea route called Hustadvika. There are no larger islands sheltering waves and the area is shallow and has many little islands and reefs, so ships have to go outside in open ocean. Today the sea was very calm, but many ship wrecks along this coast tell how dangerous it can get.
The weather was perfect at the moment and the famous Trollstigen Road was still open, so we decided to head inland and tackle this road before the weather changes. More on our next post!