While in Zanzibar, we of course also visited Stone Town, the old part of Zanzibar City. Former capital of the Zanzibar Sultanate, it was the flourishing centre of the spice trade as well as the slave trade in the 19th century. The name "Stone Town" comes from the use of coral stone as the main construction material.
Sadly the beautiful palaces of the Sultans are all crumbling away. The Palace of Wonders was under renovation, when it collapsed in 2020. Today it is barricaded and if it will be restored and reopened, we will see.
The Old Fort was built in the 17th century by the Omanis to protect the city from European invasions. Today it is used for souvenir stalls and live performances on a stage.
The best-known feature of Zanzibari houses are the finely decorated wooden doors, with rich carvings, sometimes with big brass studs of Indian tradition. Two main types of doors can be distinguished: those of Indian style have rounded tops, while those in the Omani Arab style are rectangular.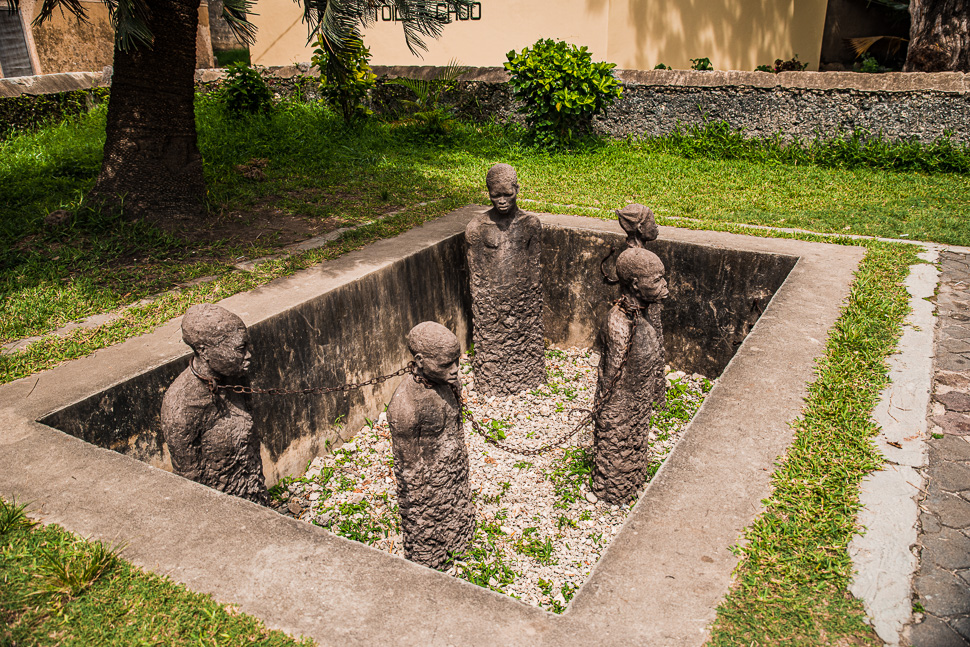 The Anglican cathedral of Christ Church was built at the end of the 19th century by Edward Steere, third bishop of Zanzibar. It was constructed in a large area at the centre of Stone Town that previously hosted the biggest slave market of Zanzibar. The place was deliberately chosen to celebrate the end of slavery, and the altar was in the exact spot where the main whipping post of the market used to be. The monument to the slaves, as well as a museum on the history of slavery, are in front of the church.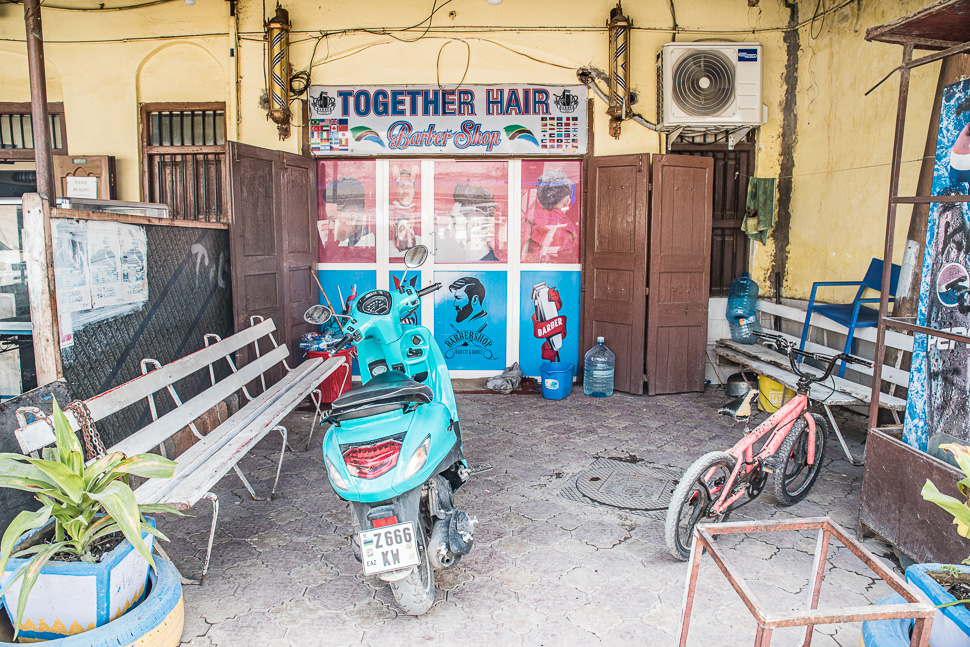 We found a Barber Shop, where Edi got his mane tamed. The barber did a good job.
After walking for half a day through the old part of Zanzibar, we were tired enough to drive back home to our peaceful lodge.
After another relaxed day of snorkelling at the reef, our vacation on the island was over and we returned to Dar es Salaam and our camper at the Sunrise Beach Resort.