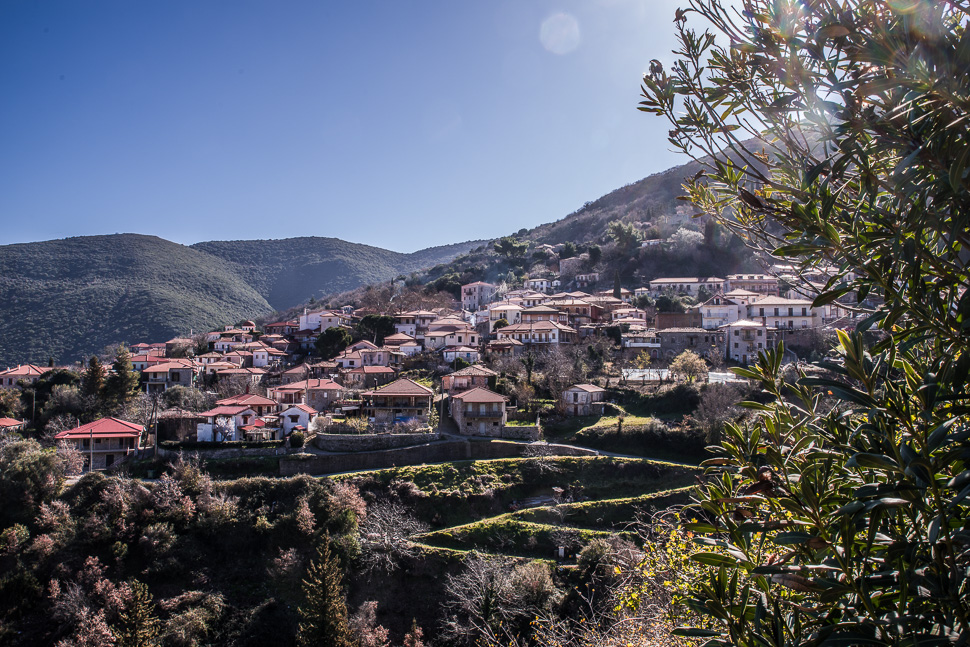 In the mountain village of Andritsena, a market is held every Friday, where local farmers sell their products. A good opportunity to stock up on fruit and veggies. There are also a couple of shops including a supermarket, so everything you need you can buy here and support the locals. Much more fun than going to a bigger supermarket at the coast.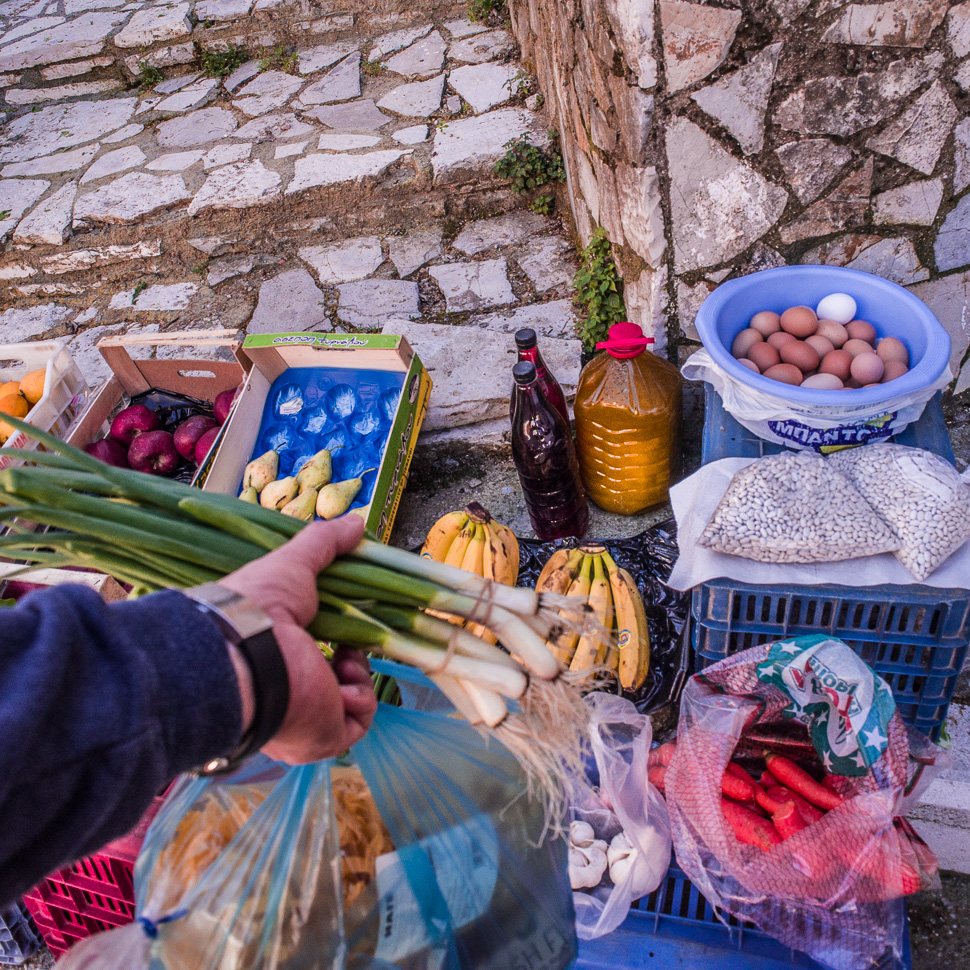 There were not many customers around so we tried to buy something at every stall. In the end we had everything we needed and more. The big bag of spinach we bought was clean, fresh and very tasty – with the potatoes it made a delicious dinner that day. We even got hand made pasta which turned out to be amazing, now we regret we only bought one bag.
To find water in Greece is easy, most of the times you will even have a tap to connect your hose. Otherwise you can help yourself with a little tool called "water thief". It connects your hose to a tap without thread. In Greece we use our water filters again, as the water might taste of chlorine or contain sediments. This way we have good drinking water in our tank and no need to buy water in bottles.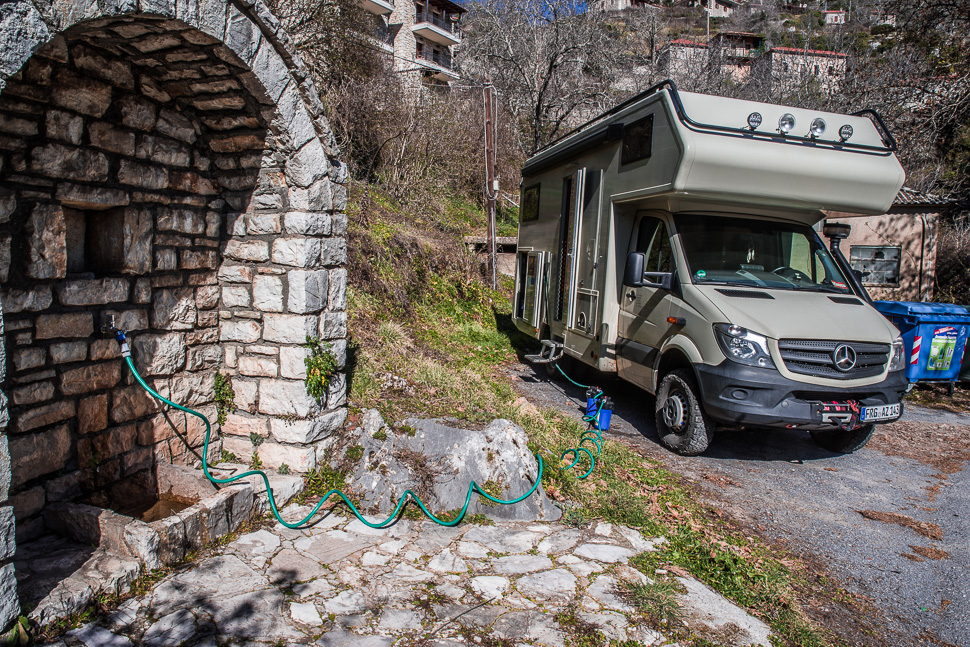 In the evening we could watch the moon rise above the castle of Karytaina, an important fortification of the Franks, built 1254. We found a place to stay for the night on our way to the Lousios gorge, where we plan to hike from one monastery to the next. More on our next post!