We had spent the night at one of the endless sand beaches of this region, just in front of the archaeological site of Scolacium. Our next stop was at Stilo, where a little church is an exceptional remnant of the time, when Calabria was part of the Byzantine Empire.
The site tells the story of a city of Magna Graecia, which became a prosperous Roman colony called Scolacium.  The foundation dates back to the 6th-5th century BC by Greek colonists from Athens.  The life of the colony ended around the VII-VIII century AD, when the population moved into the mountains of today's Squillace. The imposing Norman basilica suggests the importance of the place even in medieval times. Inside the park a museum showcases the results of the excavation campaigns.
Stilo lies just a couple of kilometres from the coast above a river valley. The village itself is lovely, but it is most visited because of a little church from the Byzantine period.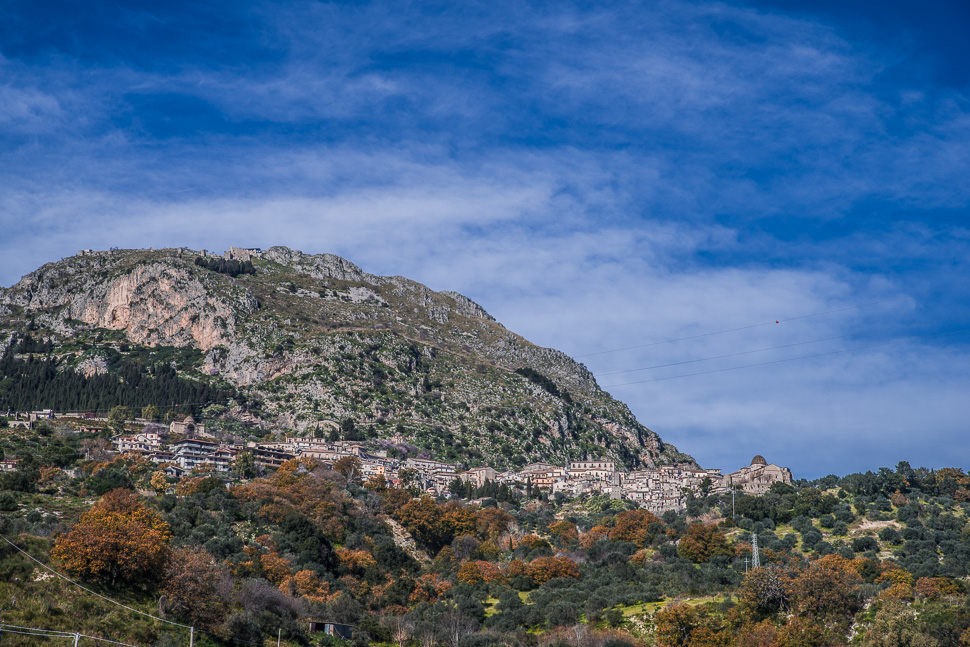 The Cattolica was built, when Calabria was part of the Byzantine Empire from 965 until 1071. The name derives from the Greek word katholiki, which referred to the churches provided with a baptistery. It is one of the most important examples of Byzantine architecture in Italy.
In a couple of days, our Green Pass will expire, therefore we use every chance we have to enjoy Italian gastronomy.
We will continue to follow the coast, and will reach Reggio di Calabria next – more on the following post!