Over a road recently cleared from a landslide, we reached the Neda river and the village of Figalia, from where we wanted to hike to the Stórmio waterfalls. We parked just outside of Figalia, which was an ancient town of some importance and remains of the circular wall of over 3 km are still visible.
Archeological sites in every direction, but we wanted to hike to the Neda waterfalls taking the route M1, which is a lovely path leading slowly down into the valley. Parking: 37.398949, 21.838947.
Our route looked like a historic path, which once connected the village with the bridge we will later reach. We even came past a couple of double grave chambers, for sure once nicely decorated.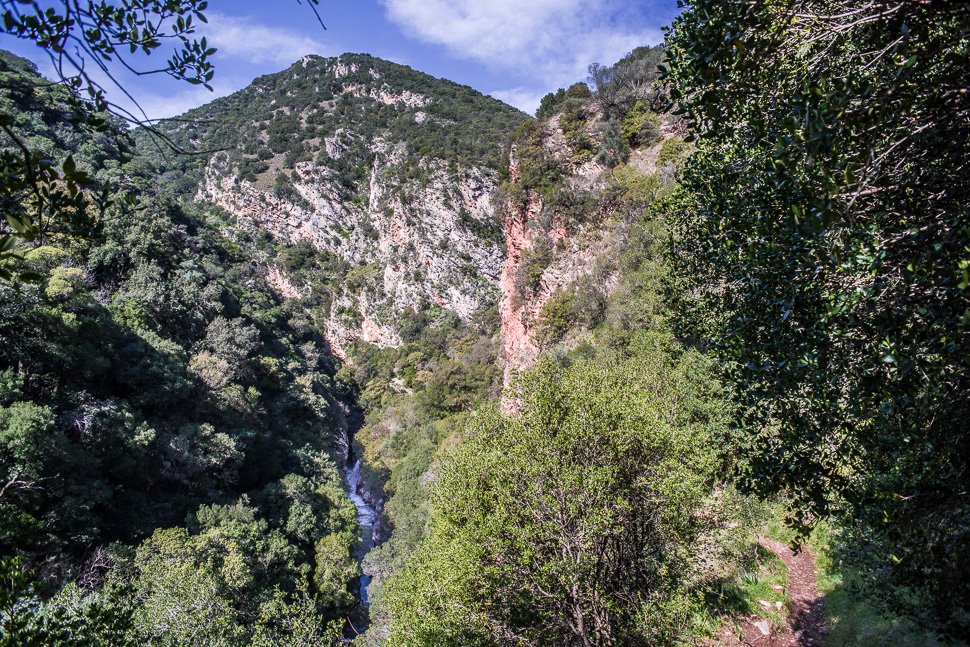 Finally we saw the narrow Neda gorge just before the river traverses a cave. From the right, the Stormio river gushes down. Now it was only a short hike until we reached the falls.
To my right, the river finally reaches the bed of the Neda when dropping over the edge and down into the much lower river.
From the bridge we took the road back up to our parking, which was not as nice as the route down and much more exposed to the sun. But here we met a German couple which travels with a motorcycle and is on the way to New Zealand!
Tomorrow we plan to visit a mountain village where a market is held every Friday and then continue to the Lousios gorge. More on our next post!