Parked directly in the dunes behind Simos beach, we enjoyed the fine weather and incredible beach together with fellow travellers. Besides of strolls along the beach and excursions through the dunes, we went to explore a nearby cave.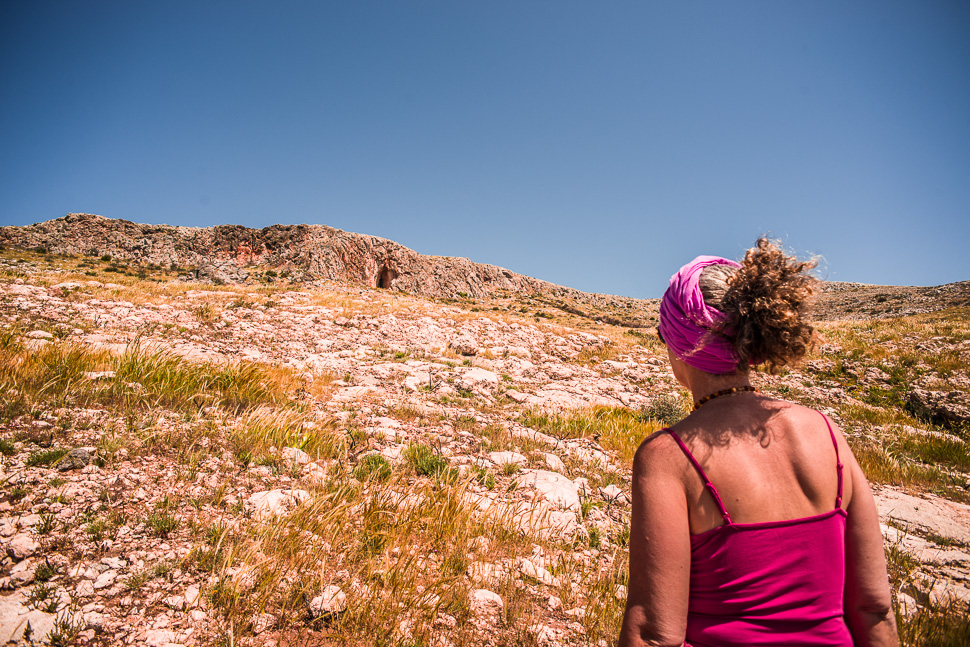 The cave for sure was used for a long time already. In front are terraces and stairs, which were built for some reason, but surely more than an agricultural purpose. At the moment, 2 men were cutting the vegetation in that area and we had easy access. They used the cave as their shelter for their breaks. Water was gathered where it dripped from the rocks.
After a couple of lazy days, we got antsy again to do and see something different, so we took the ferry back to the mainland and went to explore other parts of the Peloponnese. More on the next post!