The east of Senja is the tame side of this wild island and the Ånderdalen National Park dominated by birch and pine forests and bogs is a part of this lovely landscape. A hike took us from the coast to Lake Åndervatnet. On this hike I managed to submerge in the bog, luckily Eddy had the camera ready!
We stayed at Norwegian Wild Camping in the south of Senja for 2 nights to get our washing done. Just opposite of the camping a hike leads into the national park. The first 2 km were just turned into a wheelchair friendly path, afterwards you are hiking on a small path, which was quite wet in some parts.
Some of the pine trees in this area are 600 years old. Dead trees decay very slowly and remain standing for decades. With time sun and rain transforms the surface to a silver grey colour. This dead trees are an important part of the ecosystem of this forests, being useful to many animals.
This cabin can be used to stay overnight without fee or need of a reservation. So if you want to enjoy this lake longer, that would be a nice option to stay here.
Here my bog adventure started! I thought I could manage to get through with stepping on the logs I saw, just that they submerged together with me.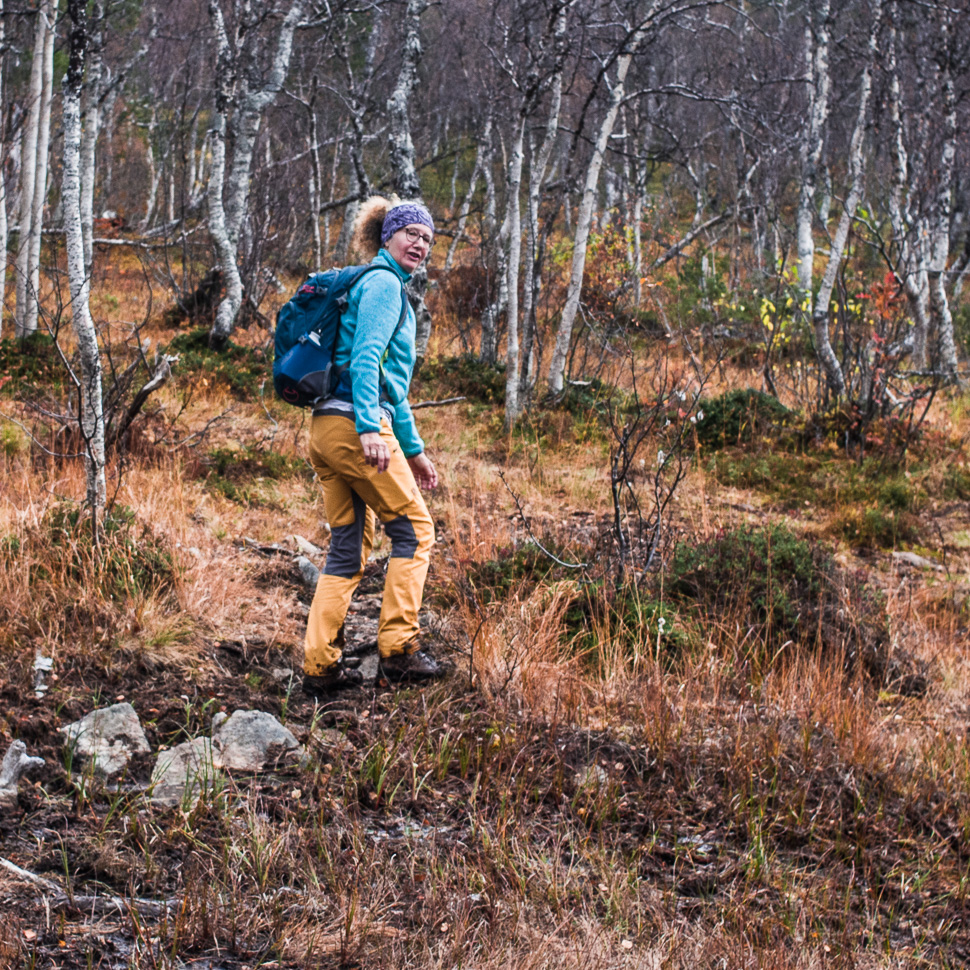 After we had now seen the tame side of Senja we were ready for the wild side. Tomorrow we will drive along the east coast – read more on our next post!