We stopped at different places along the coast to look at the coastline and went for a hike between Torre dell' Orso and Torre Sant'Andrea, where fascinating rock formations can be found. Afterwards we drove south to Otranto.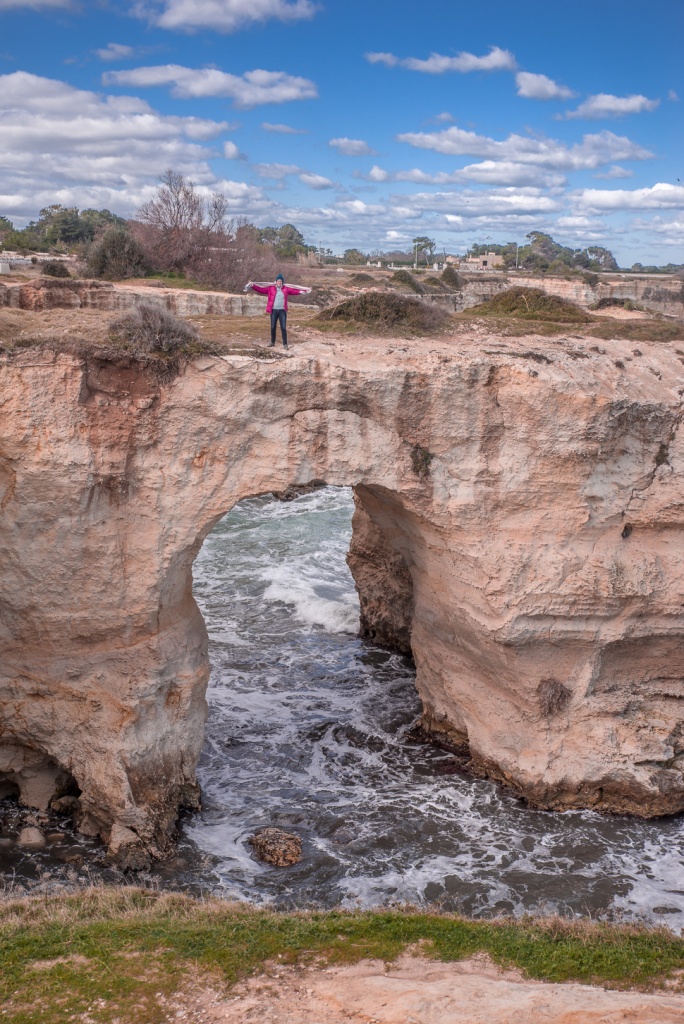 The small holiday villages were all deserted, so we continued our way to Otranto, where we managed to find open shops and restaurants.
The most famous feature of the cathedral Santa Annunziata is the 12th-century mosaic covering the entire floor of the nave, the sanctuary and the apse. The scenes include episode from the Old Testament, the medieval chivalry literature and bestiaries, and the Alexander Romance. The images are placed alongside the Tree of Life. They also include Alexander's flight to heaven, carried by two griffins.
In August 1480, clergy and survivors of the Ottoman siege of Otranto took refuge in the cathedral – the Ottoman force eventually broke in and killed those inside, when they refused to convert to Islam. After Otranto was retaken in 1481, the relics of the Martyrs were placed in the chapel.
We wouldn't have thought anything about this mosaic next to a shop, if we hadn't seen the original just weeks ago: Zeugma mosaics.
We will now travel further along the coast, to the most eastern point of Italy and then the most southern point of Apulia. More on our next post!