We were happy that the Viking museum of Ladby was open and we could explore this site, where in 925 AD, a Viking king was buried in his warship.
Beside of a bed on which he was bedded, the ship also contained 12 horses and 3 dogs which were buried with him to serve him on his journey.
Beside of the models you can enter into the burial mound and see the remains of the original ship in which the king was buried. Inside the hull even the bones of the animals which had to go with him are visible.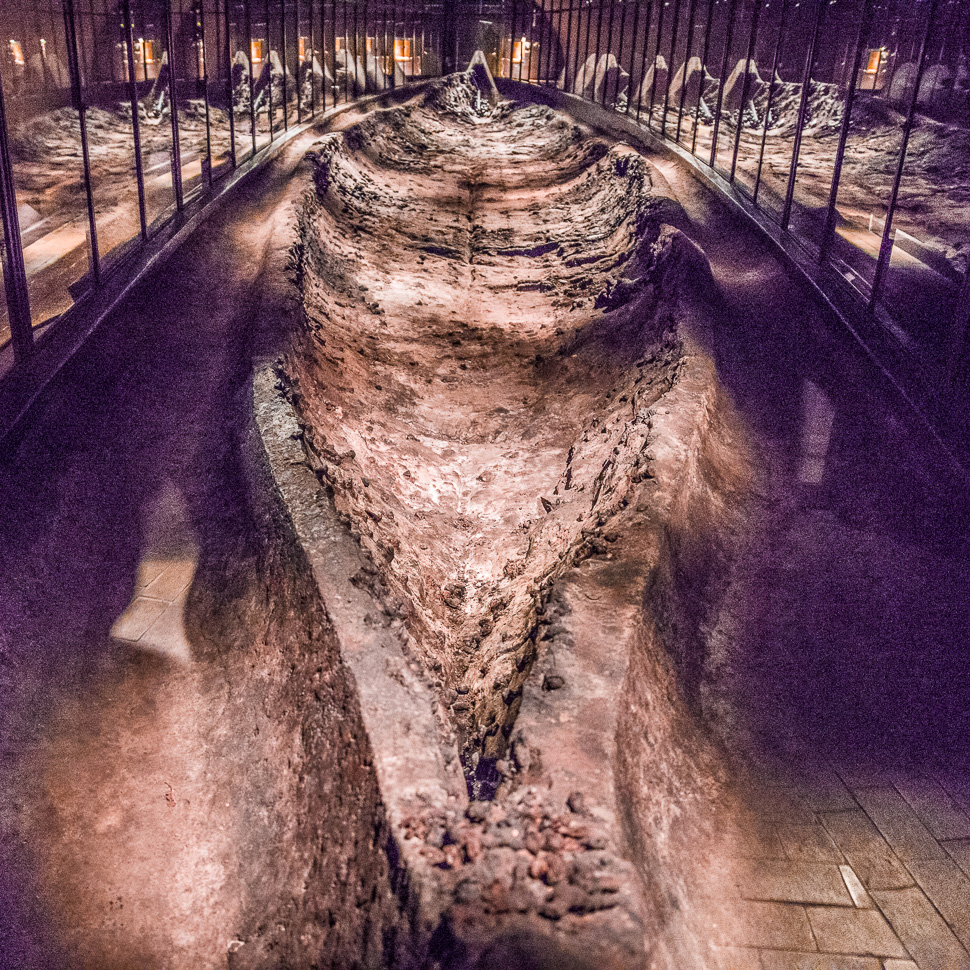 The ship of the viking king was reconstructed – but during winter is put under a shelter. A video at the museum shows how it is rowed over the lake.
Afterwards we left the island of Funes and continued our way through Denmark with a stop for the night at the lovely town of Ribe. The next morning we ignored the bad weather and went for a walk into the centre.
From Ribe we returned to the highway and are now on the way to Utrecht in the Netherlands, where we will spend a couple of days. On the way our camper underwent a major transformation 😉 more on our next post!