We were excited to get to Lake Tanganyika. This big lake in the middle of Africa, part of the Great Rift Valley, sounded like the real African experience we were looking for. Ndole Bay was highly recommended to us by many locals, so we didn't hesitate to take the long drive to get there.
First it was 3 hours on a very, very bad road from the Lumangwe Falls to Mporokoso. From this little town it was only another 4 hours to get to Ndole Bay, all on gravel road, sometimes good, sometimes not so good. As there are not many overnight options on the way, we did it in one day, which was not pleasant but we were very happy when we finally arrived.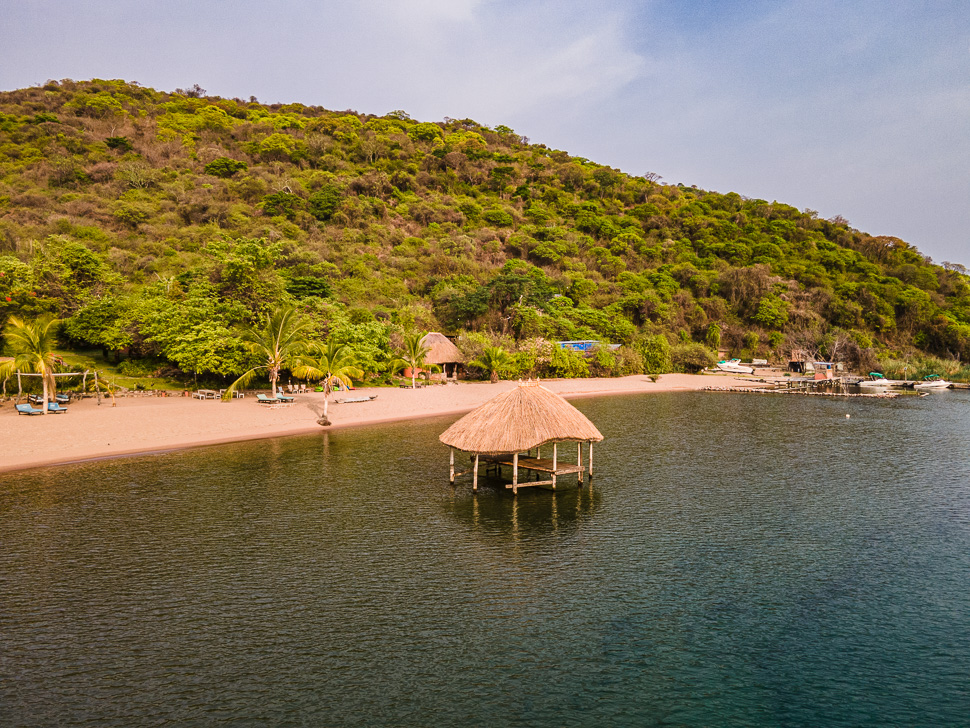 The campsite under big trees directly at the beach was just perfect. A group of Vervet monkeys visited us sometimes and one morning we had a hippo in front of our beach. We were told that swimming is save during the day, but not in the early morning or evening. Beside of hippos there are big crocs in the lake, but apparently not on this beach. Bilharzia is another problem in African lakes, but we were told not to worry. This is Africa 😉
Lake Tanganyika is the second-oldest, the second-largest and the second-deepest lake in the world after Lake Baikal in Sibira, a place we won't visit very soon, so second will have to do. And Africa sounds much better than Sibiria anyway. The lake is surrounded by 4 countries: Tanzania, the Democratic Republic of the Congo, Burundi, and Zambia. We were now at the most southern end in Zambia but might visit the lake again in Tansania.
We went on a tour into the Nsumbu NP, going by boat along the coast to the abandoned Kasaba Lodge and the sand dunes, looking for animals on the way.
Kasaba Lodge was built in the 80ies and become very famous, as the Zambian president came here often and held conferences here. Then it was run down, sold a couple of times until it was completely abandoned. Now there are talks of a big project to build something new, but this is Africa, so let's wait and see.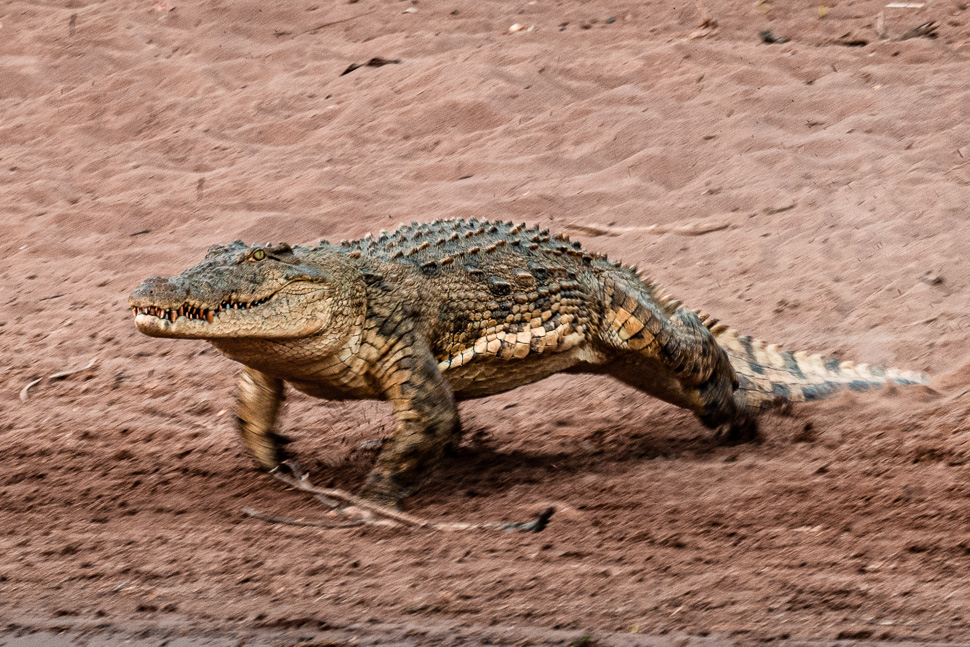 Besides of this amazing crocs, we had spotted hippos, pukus (antelopes), warthogs and many birds, but sadly no elephants.
We also did a snorkelling trip with the dhow, which took us to some rocks along the coast where we could watch many fish. Like Lake Malawi and Lake Victoria, Lake Tanganyika is famous for its at least 250 species of cichlid fish. Almost all of the Tanganyika cichlids are endemic to the lake. Cichlids are not only valued as food by the locals, but also include many popular freshwater aquarium fish, like the angelfish, oscars, and discus.
The lodge has a nice restaurant and we treated us twice to a lovely dinner with local fish and many delicious other treats.
After 4 nights at this incredible place, we now have to leave as the campsite is fully booked the next days. So if you want to come here, better WhatsApp them in advance that you are on the way. For us, Ndole Bay was the best place we have been so far in all of Zambia, a true paradise!
We made our way to Mbala via Kasama, with a night of wild camping on the way. Edi didn't feel very well, so we stopped at Flower and Fern Cottages south-east of Mbala to recuperate. The campsite was at a farm under white management and we had a very relaxing time staying there before we continued to Mbala to visit the Moto Moto Museum, which was very interesting. After one more night at the Chila Lake Lodge we drove to the border to Tanzania. We will do a summary on Zambia next!