South of Mbeya lies the second largest crater lake in Africa: the Ngosi Crater Lake at 2622 metres. A road takes you up into the mountains where the hike starts. We had read that it was a difficult 4×4 route, so we were not sure at all if we could drive up with our car. Luckily the road was completely redone this year, which made it just possible to get up. Some parts were very steep and Edi had a lot to do to get us there.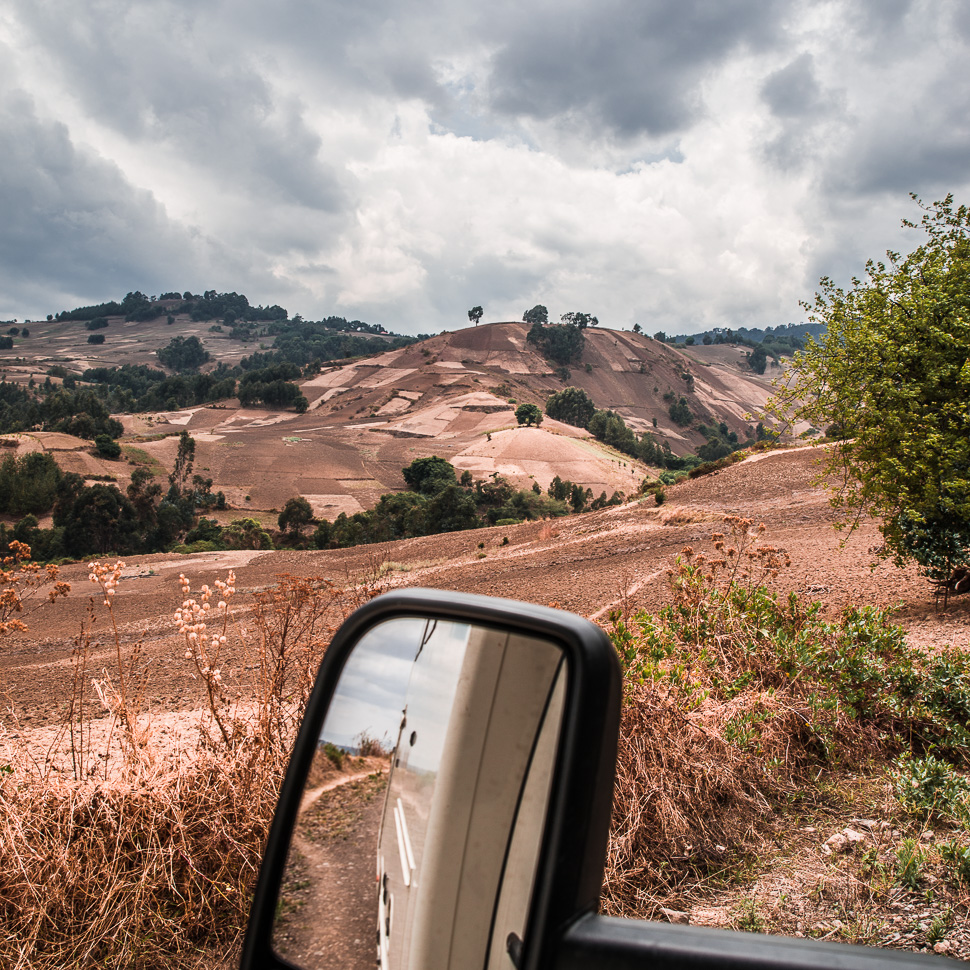 On the way we were stopped by an official guide for this hike. He drove up with us and we started the hike after paying the entrance fee of 10,- $ pp. The vegetation of a specific type of rain forest was fascinating. He explained us a lot on the way. The hike is not very difficult, as you start already high up in the mountains.
Suddenly the view opened up and the lake was in front of us. It has a little the form of Africa and from Kairo to Cape Town it is 2.5 km long. The legend has it, that a 12-headed python lives in this lake.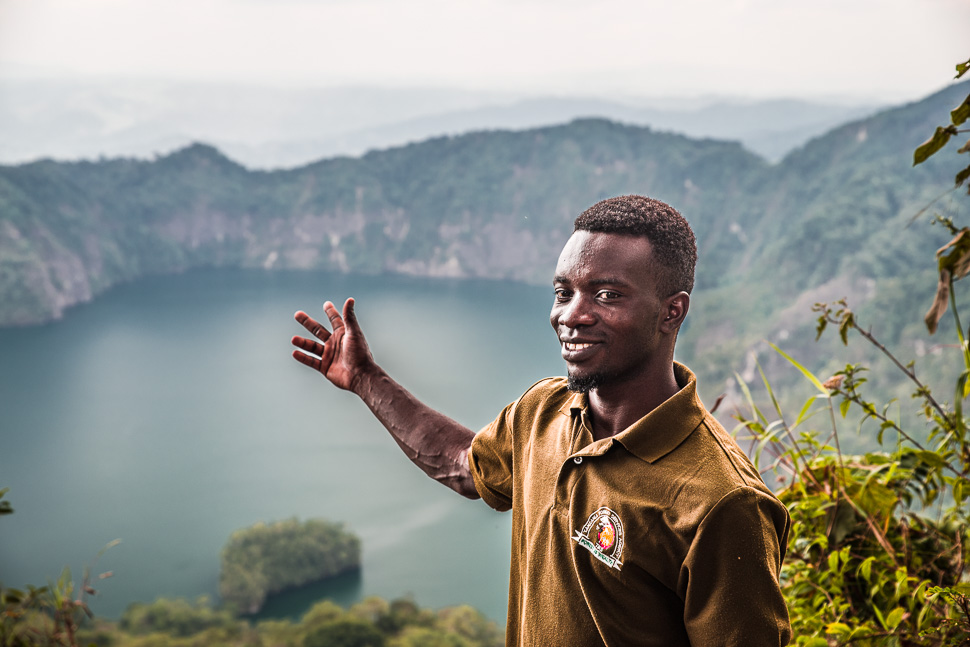 Ezekia showed us, where to find water in this forest: the leaves of the banana contain chambers like a beehive, which are full of water. You just have to peel off a layer and can trink it. It actually tasted very good, a little like cucumber.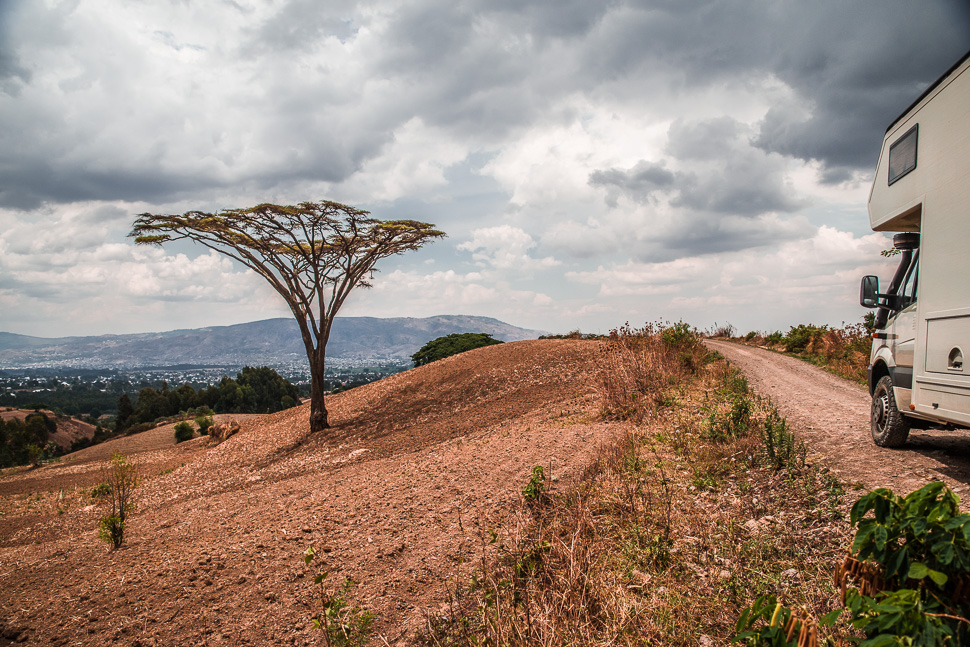 We made it again down this difficult road and were grateful, that it hadn't started raining before we reached the village at the bottom, where we dropped our guide off.
From here we drove into the mountains again, 50 km on gravel road, which was generally not bad, but had its difficult parts where it was very steep. We come past some villages and got higher and higher where they grow forests for wood and also potatoes. We reached 2800 metres at our wild camp for the night at a lovely look out. The temperature dropped to 10 degrees during that night.
We found this view point on IOverlander and had a great night there. The view was spectacular, even or especially with the cloudy sky.
We are now south of the Kitulo Plateau NP, famous for its flowers, which we want to cross tomorrow and drive down all this mountains again. More next ->