Coming from Lake Elementaita, we went for a day into the Lake Nakuru NP. It extends around the southern end of the lake, with Nakuru town clearly visible at the northern end of the lake. Like all the lakes in the Rift Valley, Lake Nakuru has risen during the last years, not only swallowing its surrounding, but also loosing its big flamingo colony, which had to find other feeding grounds.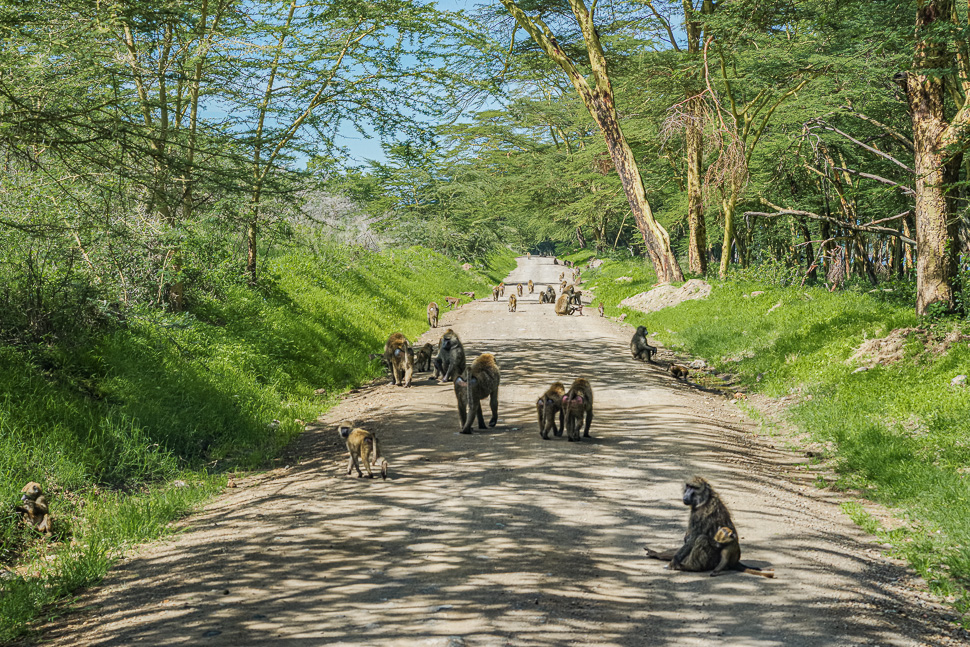 While in the park live black and white rhinoceros, we spotted only the "white" ones, grazing close to the lake.
An endangered species of giraffes, the Rothschild's giraffes, populate the Lake Nakuru NP. We had seen them in Uganda at the Murchison Fall NP before.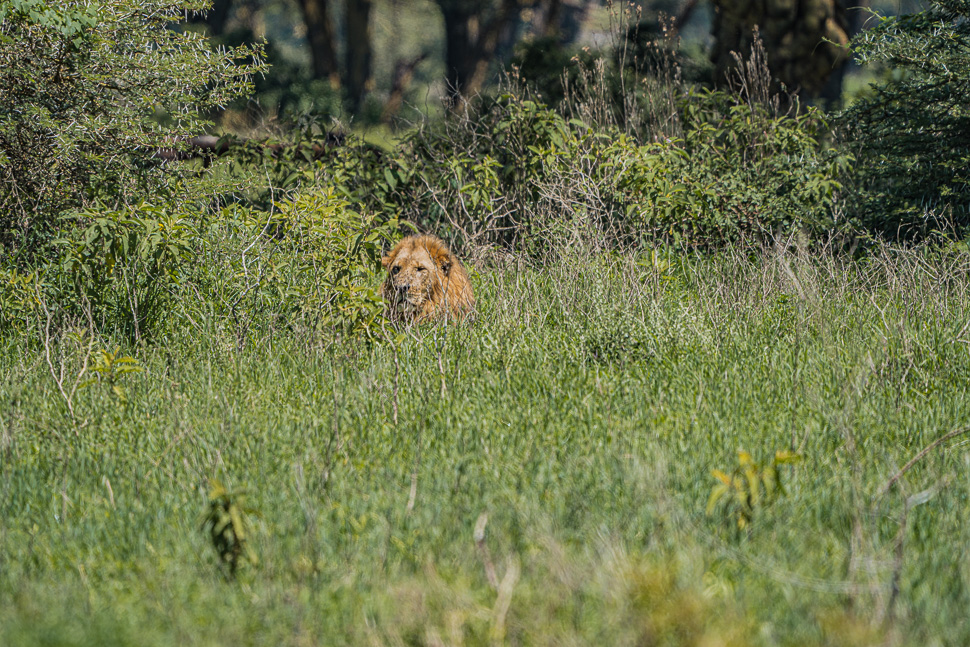 We had learned from the professional game drivers, that 2 male lions are lying next to a bush not far from the track, but they were so well hidden, that nobody could spot them. Later one of the drivers informed us, that they had risen, so we made a u-turn and went back. First one had lifted his head and was looking around, shortly after also the second appeared from the high gras.
The lake with hundreds of dead trees standing in the water, due to the risen water level, made a strange impression. When we first tried to take a picture with our car, a buffalo was standing in the bush, watching us suspiciously. The second time we just hoped that there was nobody around we couldn't see. Like him …
Luckily it was in a different area of the park, when we spotted a male leopard, making his way through the undergrowth. Twice he stopped to look at us, a magical moment!
This time, we didn't stay in the park for the night, which would have been $30,-pp. Instead we went to a nice campsite at the outskirts of Nakuru, from where we had a great view over the town and the lake.