We had driven up into the mountains onto the Kitulo Plateau at about 2,800 metres, because it is famous for its landscape and flowers. As the rainy season had just started, the first flowers were already out, but the main event, when the plateau is covered with a carpet of colours will come a little bit later. Nevertheless we enjoyed our trip through the Kitulo NP and the drive down the mountains again.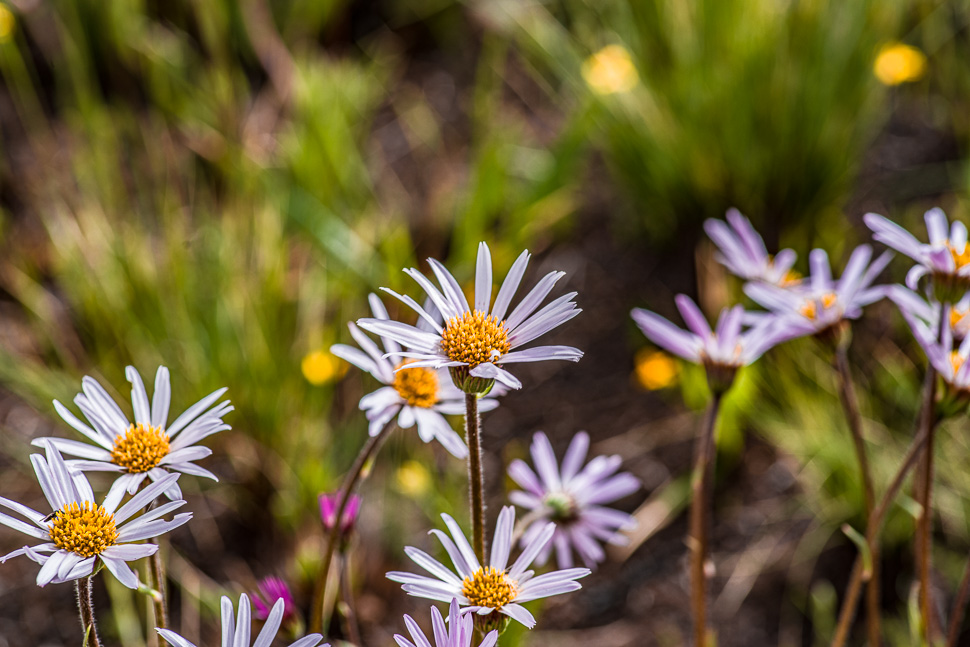 There are two roads down from Matamba to the main road to Daressalaam. One has numerous hairpin turns and is famous for it, the other is better, we were told. After driving down this road, which was very scenic, but also very steep and washed out in some parts, we wondered how the other one must be.
We first didn't understand what this young men where doing waiting here along the road. But when we saw the heavily loaded motorbikes coming up, we understood: they were helping them push the bikes over the most difficult part of the road.
We finally reached the main road, the sign for the NP confirmed us, that we didn't take the wrong one. Edi was happy, that we didn't have to drive this road uphill, which would have been even more a challenge.
Every village has its station of motorbikes, where the guys wait for clients to take them home or wherever they want to go, like a taxi.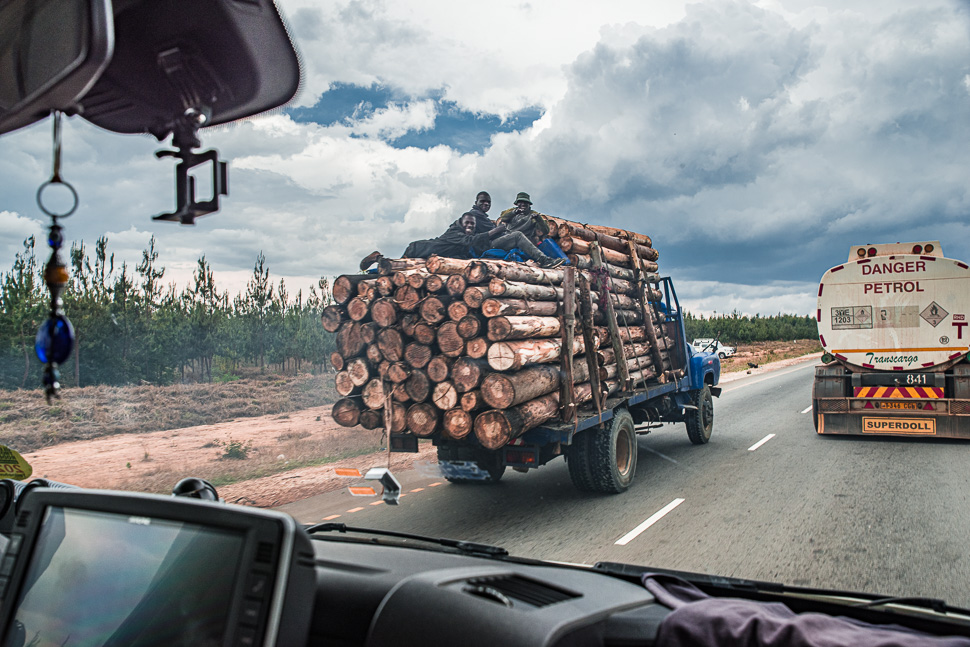 This day, we made it to the Kisolanza Farm, which has a campsite, a restaurant and a cafe and farm stall just next to the main road. We took a hike over the farm, went for a cake and had dinner – a nice treat. We are driving further east every time, which will take us to the Indian ocean one day. But first, there are some places we want to visit on the way. More on the next post!