Our first stop at the Kilimanjaro was at the town of Moshi, where we found a lovely "campsite" next to a very cool restaurant called Maisha Khalisi. We could chill here, enjoying their hammocks with Kili view and getting delicious drinks and food served.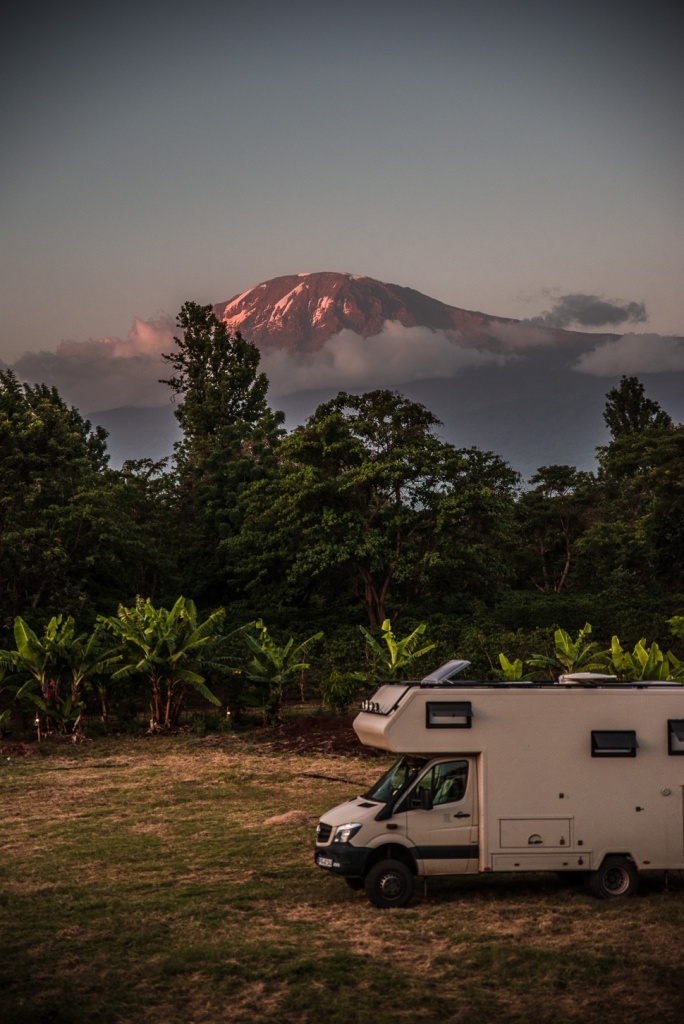 Kilimanjaro appeared mostly in the morning, and maybe came out again in the late afternoon, otherwise the mountain was covered in clouds. Next to us was a coffee farm where we could go for a hike and enjoy the view and many birds.
Our next destination was the Simba Farm on the west flank of Kilimanjaro. We hoped to get a different view of the Kilimanjaro from there.
When we approached Simba Farm we already wondered about the many cars with bikes going in the same direction. When we arrived at the farm, we were delighted that there was a festival that weekend, the Kili Trails Festival, with different running and cycling competitions. We enjoyed the view, the live music, the food stalls and the atmosphere.
On one of our walks over the huge farm, we came across a group of Black-and-white colobus monkeys, which was the first time we ever spotted them.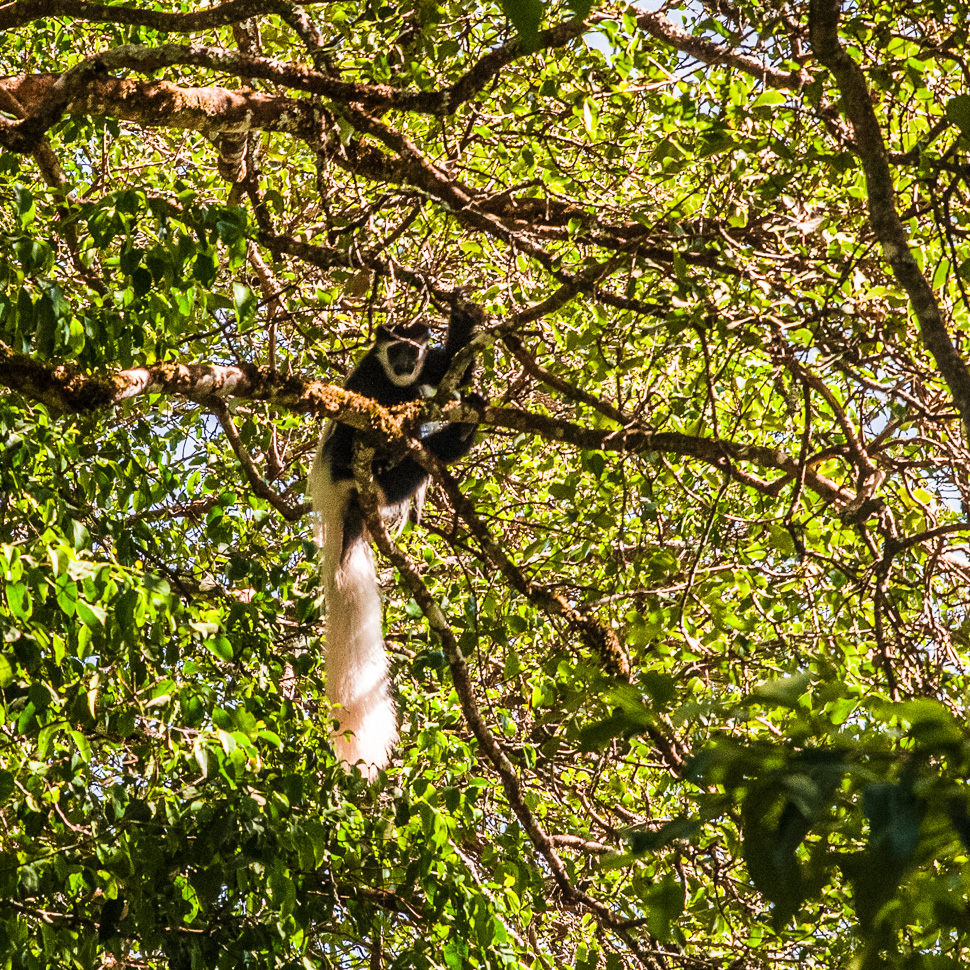 When we left the lovely Simba Farm, we wanted to visit the Chemka Hot Springs next, before we would continued to Arusha. From the main road, it was a very arid landscape we passed on dusty gravel roads, before we reached an area where irrigation from a river made the landscape fertile again. When we finally arrived at the springs it seemed very busy, no wonder on a Sunday.
When we had payed our entrance fee of 10.000,- TZS/pp (4,- Euros), we finally saw the incredible lakes between palm trees with clear blue water.
We spend the afternoon enjoying the water, which was not hot, just pleasant, before we continued to Arusha, where we will visit another national park.