We reached Kigali on a Sunday, hoping for less traffic and immediately got stuck when the roads were blocked for a bicycle race. When we reached the centre, a policeman made us turn around, as he deemed our car too big – there was a truck ban for this part of town. We made a big detour and finally reached the Genocide Memorial, which we visited first.
In April 1994, reports of systematic mass murder within Rwanda began to circulate throughout the world. Little was done to stop the genocide. To outsiders, the genocide was represented as tribal-based ethnic violence, with the Tutsis the victims and the Hutus as the perpetrators. Precisely how many people were actually murdered may never be known, somewhere close to 800,000.
There is also an exhibition on the history of genocidal violence around the world, like the Srebrenica massacre in Bosnia.
30 years later, the Rwandans are still healing from this awful events, but for us as tourists this trauma is not visible in the city.
There are not many options to camp in Kigali, but the Facenda Sengha Country Club on the outskirts provide a great place to stay. Locals come here, to enjoy many activities, like horse riding, paint ball, quad bike trips, zipline and many more.
The next day, we took a taxi to take us to all the destinations we wanted to visit, like the Kandt House Museum, the Center of Photography and the Convention Centre.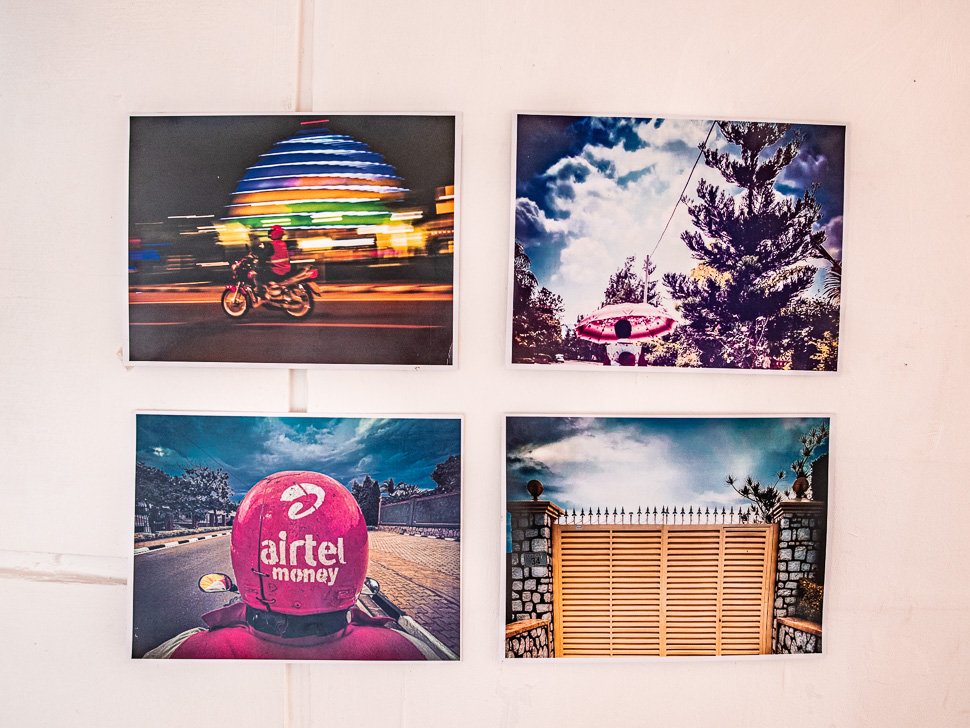 The Centre of Photography was located in a private house with no sign at all, but thanks to our taxi driver, who called them, we finally found the exhibition.
Richard Kandt was a German explorer, who set out to find the source of the Nile. In 1907, he was appointed as Resident of Rwanda, where he established Kigali as the administrative capital of Rwanda. The museum is the only remaining historical building from 1908. The exhibition shows the history of Rwanda before and during German colonisation.
Three beer brands dominate the colourful pubs in Rwanda: Mützig, Skol and Primus.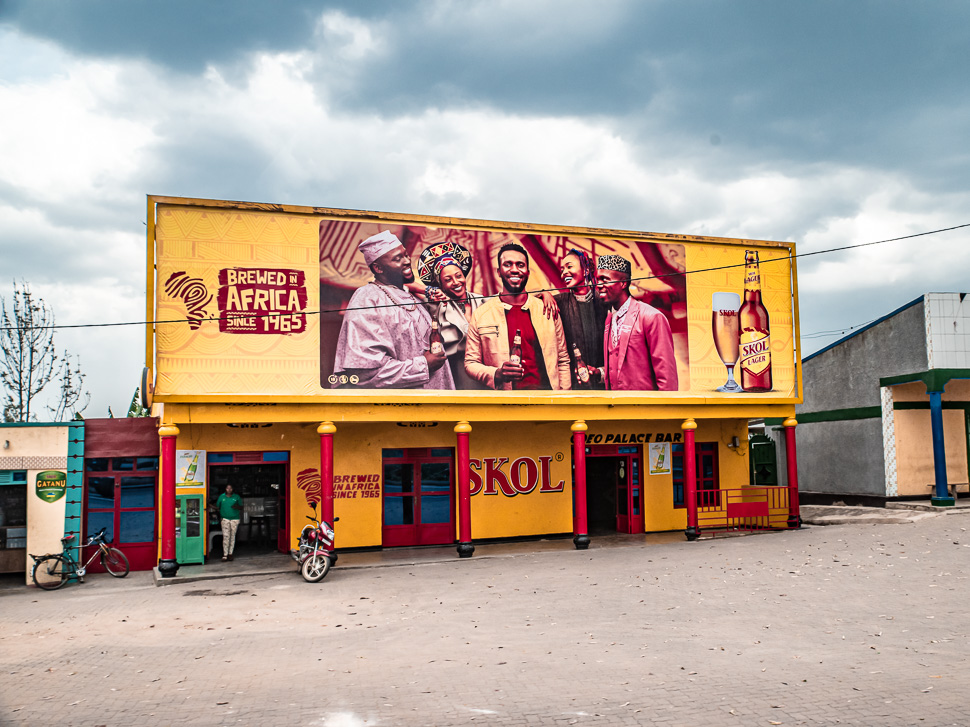 For us, Kigali is the most impressive town we have seen until now in East Africa. Like the whole country, it spreads over numerous steep hills with no even area to be found. The roads are very good, with beautiful trees and palms. It is a very green and colourful city with a great vibe.
We will leave Kigali to the south, to visit the Palace of the King.