From Kipili we took the T9 North, which leads through the Katavi NP. The main road was closed due to road works so all the traffic was taking the smaller road in the east.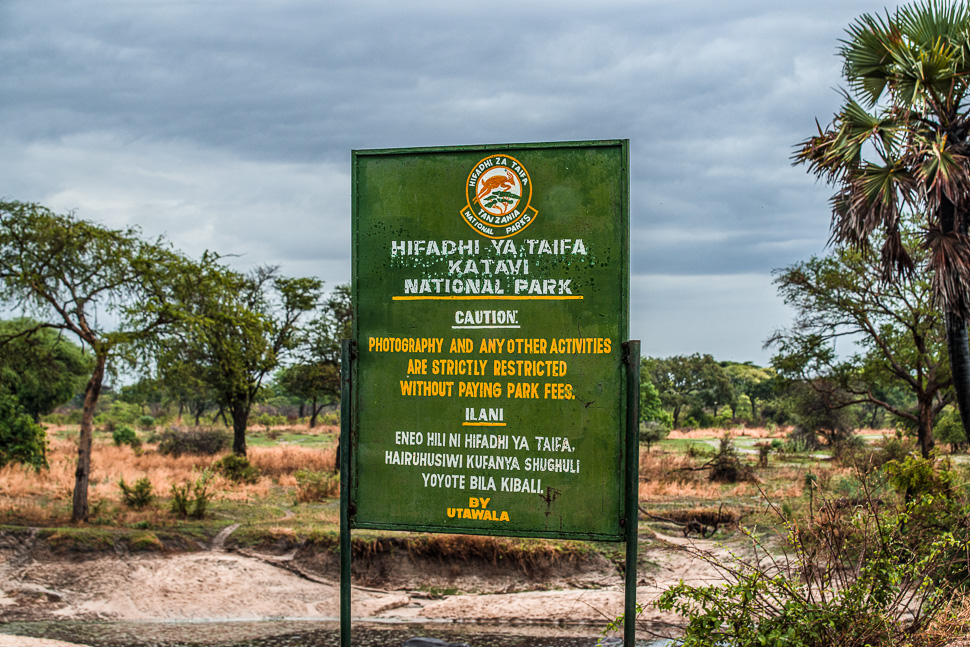 After we had crossed the park, we ended at the River Side Camp. The river in front of us was not only the border to the NP, but the place where about 200 hippos spend their days, fighting for a good place in the water. The owner of the lodge told us, that the hippos are very happy at the moment, as the first rain had filled the dam and they finally had water again. The last weeks there had only been mud left for them.
We could park directly at the river and watch the hippos all day, so fascinating especially listening to the funny noises they make. Such a dangerous animal even though it is a grazer and no predator, but so cute with their little ears and round bum.
Are they really yawning or just showing the others what dangerous teeth they have? We are not sure, but it sometimes looked as if they were close to dislocating their jaw.
We also watched 2 elephants crossing the river next to our campsite. This detour was for sure worth the trip. The next day we drove back the way we came, going through the park a second time.
Rain had caused some big puddles, one had an additional invisible pothole which made us hit the ground hard with the axle, but luckily no damage was done, just the cover of the ventilator got dislocated and had to be put in its place again.
Back at Sumbawanga we stopped at the ZamZam Bakery for a late lunch, before we went to the Morovian Church Conference Center for the night. We could use their parking and left early next morning to continue our way to Mbeya, our next stop on the way to Dar es Salaam.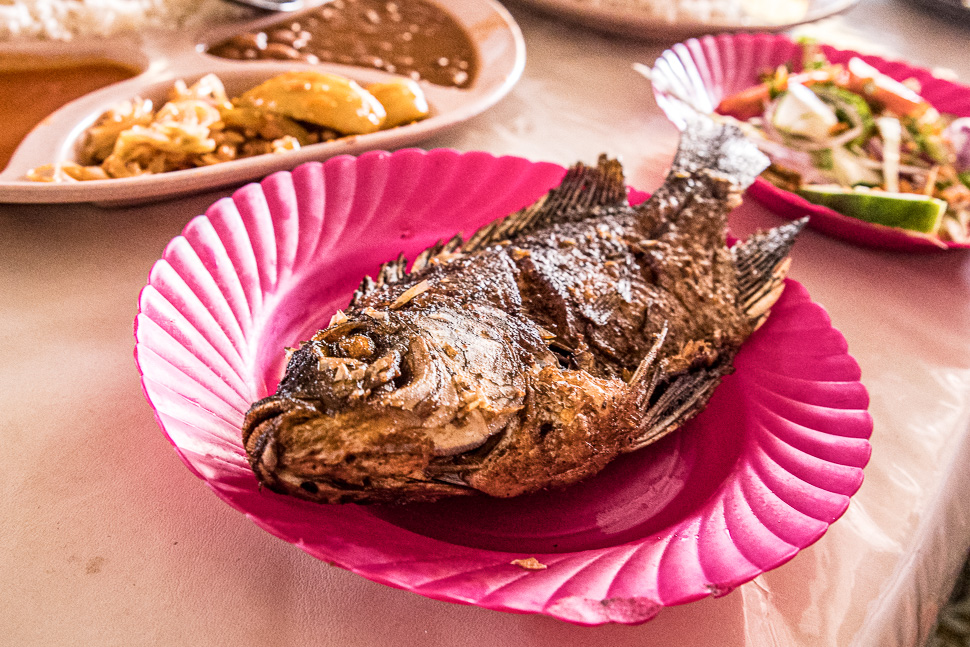 We are looking forward to reaching Mbeya next, as we will visit a coffee farm and are hoping to finally get good coffee again. More on our next posts!