We had heard about the horrific traffic during rush hour in Kampala, and we made it in time to fully enjoy it with our big car. We even took a wrong route, suggested by google, which took us deeper and deeper into an area without tar and soon without cars. Only pedestrians and some motorbikes on the narrowing roads, made us finally give up and use maybe the last opportunity to turn around.
When it got dark, it became even more fun. Many cars don't have light, the same goes for motorbikes. People are running around everywhere, joined by chicken and goats. Everybody tries to get through the traffic by using every available centimetre. We were happy, when we finally reached Red Chili Hideaway – the place from where we tackled the city during the next days, using Uber instead of driving our truck around.
We could have taken a Boda Boda (motorbike taxi) to drive around town, but we were not that brave.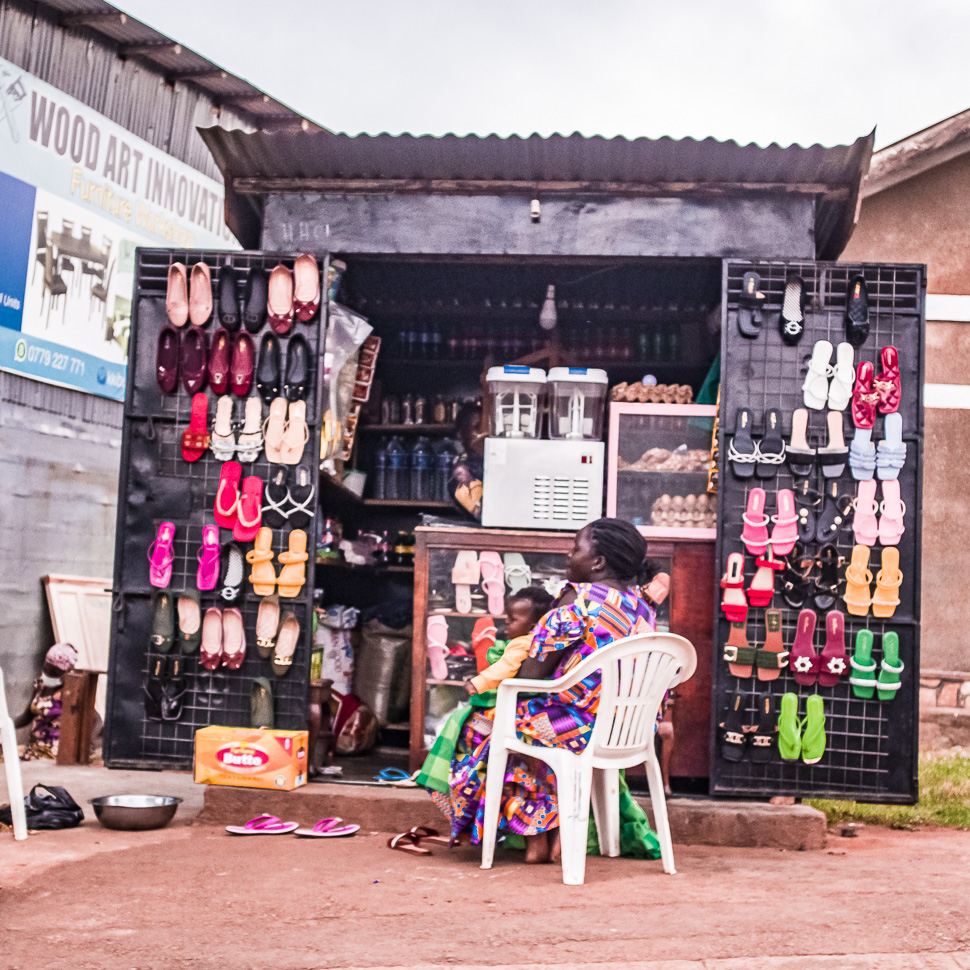 After a couple of visits to the Uganda Communication Commission, to get Eddy's license for HAM radio communication, we decided to explore also the north-east of Uganda, where we want to visit the Sipi Falls – more soon.