Early in the morning we drove up into the mountains of Meteora, to experience the morning light on these fascinating formations. After driving from one lookout point to the next, we started at the bottom again, to explore the rocks close up on a hike.
When the sun rose, the tips of the boulders with the monasteries on top were bathed in the morning light. That early, nobody else was around, really magical!
Our hike started just outside of the village of Kastraki (39.722326, 21.622373) We used a route from Wikiloc for this tour: Caminata Meteora. It took us around and up the rocks and finally on an old path leading down from St. Stephen's Monastery in less than 3 hours.
The rocks are composed of a mixture of sandstone and conglomerate.
Thymios Vlachavas, a Greek klepht (warlike mountain-folk), who led the fight against Ali Pasha, the powerful Ottoman governor, at the end of the 18th century.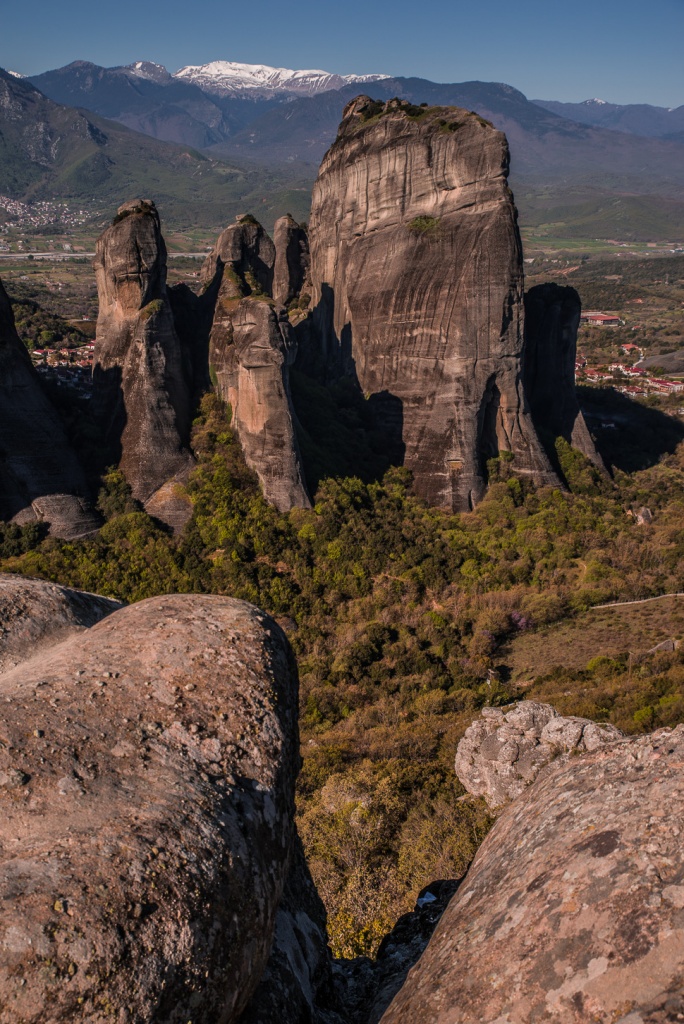 The last time we came here, we were not that lucky with the weather. Because of the lockdown, the monasteries were closed at the moment, but we had visited 2 before, so we didn't mind. More about Meteora from our first visit: Olymp & Meteora
We are now truly on our way back to Austria. We had decided on the route through the Balkan. How will that work out during lockdown? More on our next post!