After our last night in Armenia, we got the chance to do a good deed, by helping fellow travellers out of a ditch. We had spent the night above the valley of the river Debed near Chochkan, just 15 km from the border. The evening before we had our PCR test done and we will only have to pick them up before we can cross the border to Georgia. When we left our secluded parking for the night, we saw a former ambulance car standing off the road in a meadow and we quickly realised that they could use some help.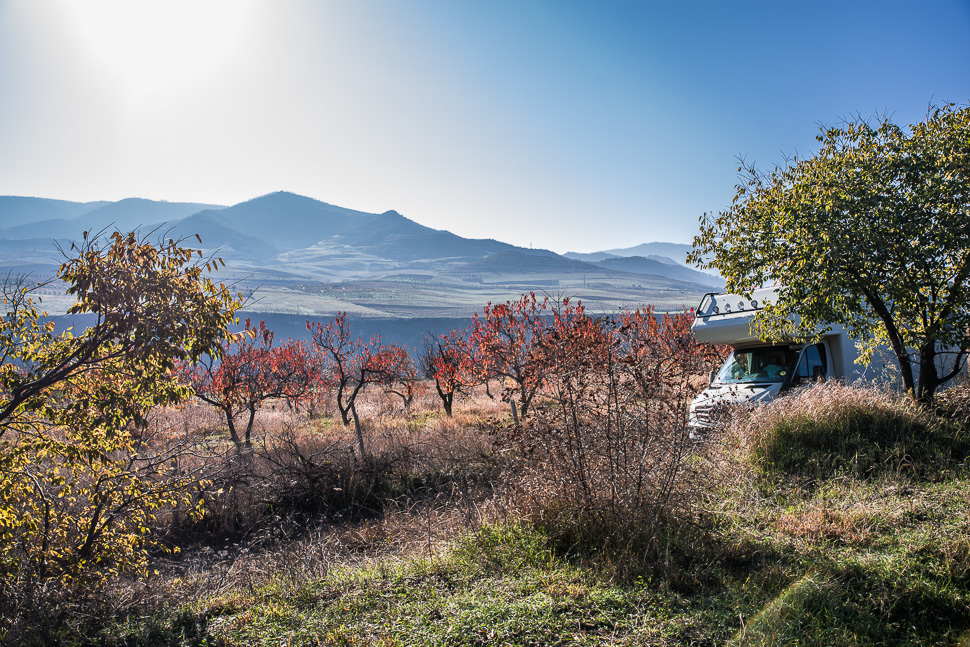 They had arrived in the dark and hadn't seen the ditch across the grassland. Sebastian had already worked with a lifting jack, sand ladders and a shovel, to get them out. We only needed to pull them back for one meter and they were out again.
It was a pleasure meeting Frieda and Sebastian, who just arrived in Armenia after 3 months in Georgia. We wish them a great time in this wonderful country! Follow them on Instagram: @friedamaelle and @sebastian.schubbe.
For us it is now the border and then exploring a little bit more of Georgia – more on our next post!