This year the first snow came late to Lillehammer, but finally it had arrived. We were parked at Nordsetter at 800 metres for the night when first heavy rain and then hail knocked at the caravan, but finally the temperature dropped and it started to snow. We woke to blue skies, sun and snow!
Nordsetter is the weekend area of Lillehammer with many "hytter", the mountain huts the Norwegians love so much, and endless hiking and cross country trails. We decided to stick to the roads leading to lakes and areas dotted with this lovely "hytter" for our hike.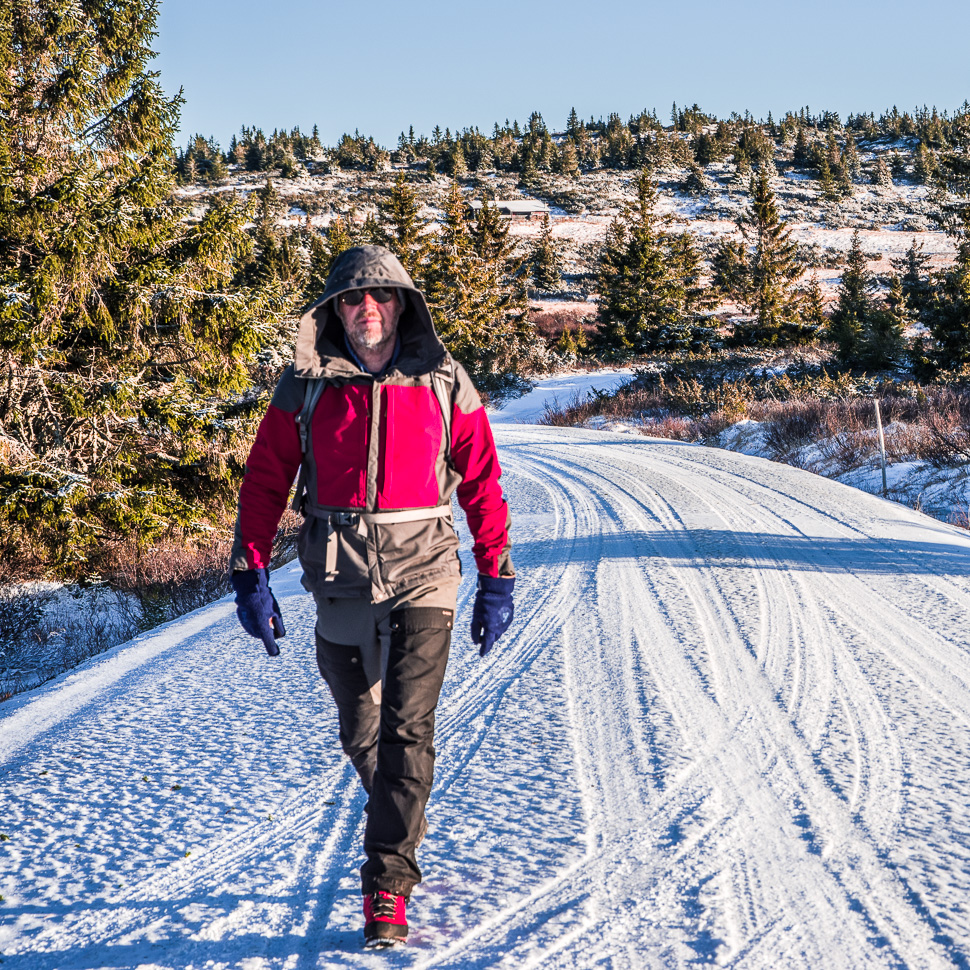 Back in Lillehammer we came past the monument remembering the story that in 1206 skiers brought the future king of Norway to safety, taking him over the snowy mountains during Christmas time. Today the "Birkebeiner Ski Race", Norway's most traditional cross-country ski race remembers this event, running every year since 1932. All participants carry a backpack weighing at least 3.5 kg, symbolising the weight of the one-year-old king.
There was one more exhibition at Maihaugen, which we visited: the history of the Olympic Games and the Winter Olympics especially. Twice Norway was the site of the Winter Olympics: 1952 in Oslo and 1994 in Lillehammer. It was great to see how proud the Norwegians are of their athletes and the honour to organise the games in their country.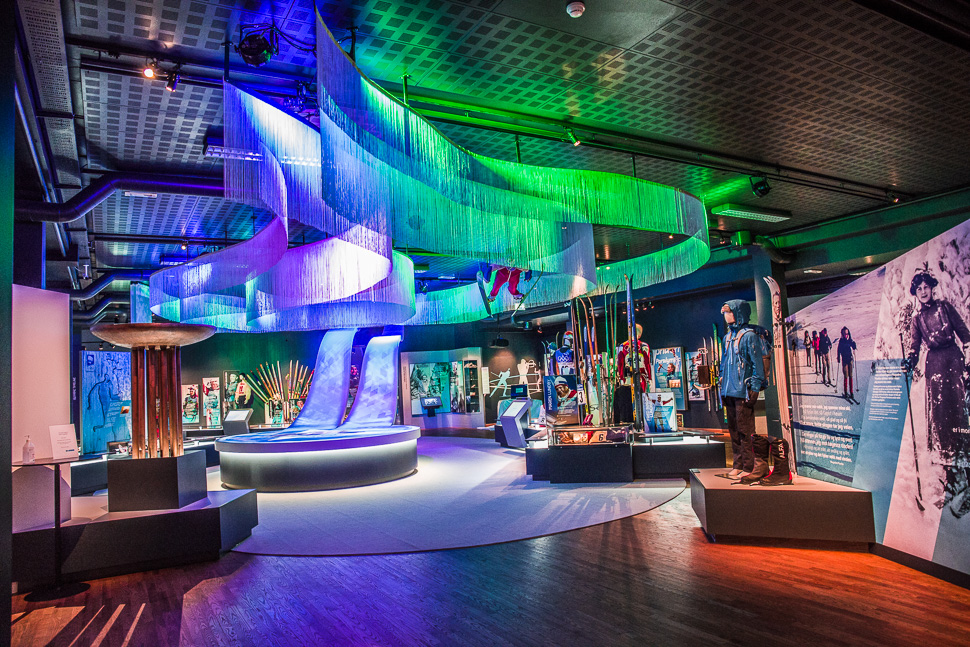 Tomorrow we expect our delivery to arrive and then we will leave Lillehammer in direction of Sweden, otherwise we will have to spend the weekend in the area and hope for Monday. Lets see if we were lucky in our next post!