After 6 month of travelling through Romania, Moldova, Turkey, Georgia, Armenia and Italy, we finally reached native soil again. It was cold, everything was much more expensive, and the Covid regulations were just crazy, but we were home.
We stopped at Villach, the first town after the border, where we did some sightseeing but also got a Covid vaccination to make life easier. Immediately our Green Pass was green again and we could go to restaurants and visit sights.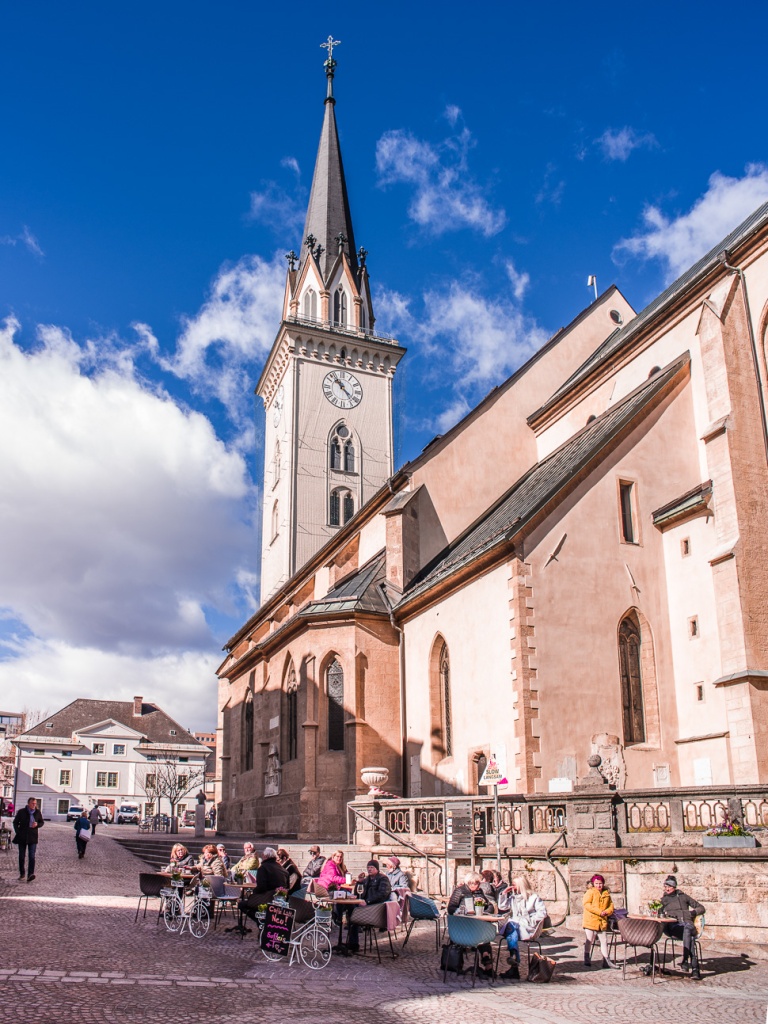 One of the oldest roads in the country, the Via Gemina, connected Aquileia on the Adriatic via Virunum (Carinthia) and Vindobona (Vienna) with Carnuntum. This historic road passes Villach near Warmbad – a thermal bath.
The Roman path with its carriage tracks and steps hewn into the rock is lined with burial mounds from the Hallstatt and Celtic periods.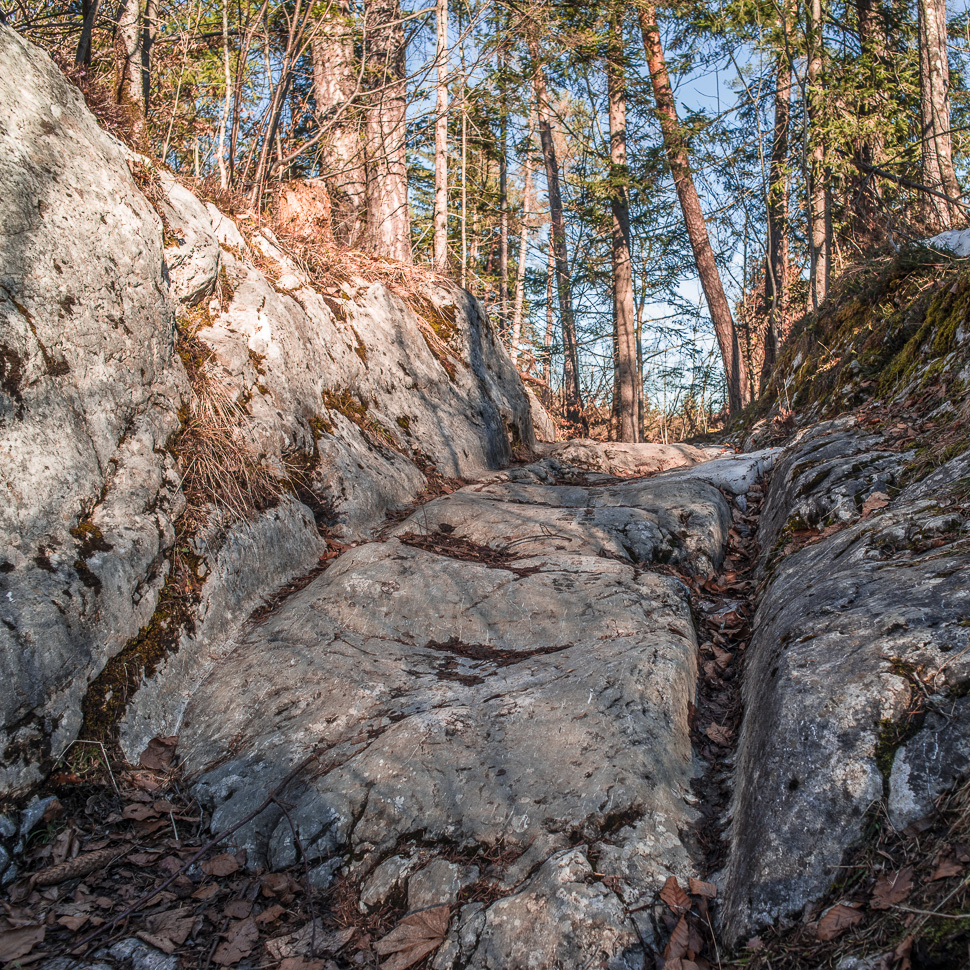 We also wanted to visit the Maibachl, a thermal karst spring where the water emerges at around 28°C. A local informed us, that it is dry at the moment. The Maibachl is only active during heavy rain or when the snow melts, hence the name of the spring. It belongs to the same thermal system as the sources of the thermal baths in Villach-Warmbad, but the karst spring caves are higher and are therefore only active at extreme water levels. Maybe next time!
The Burg Landskron, close to Villach, has much to offer, but in winter it takes a long break and everything is closed. We hiked up anyway to get a glimpse. In summer you can not only visit the castle, but also enjoy a restaurant, visit the monkey park or watch an eagle show.
Our next stop was at Klagenfurt, the capital of Carinthia. Its coat of arms is the Lindwurm, a winged dragon whose monument is on the Neuer Platz.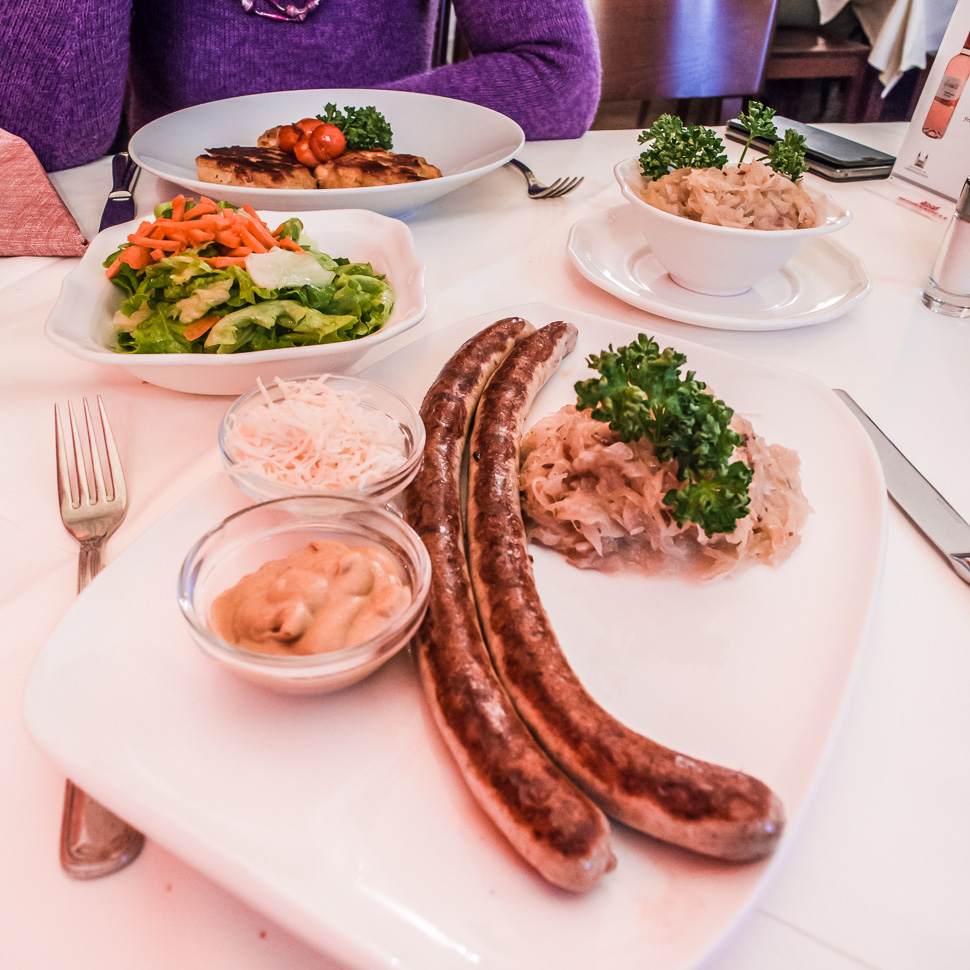 We will do one more stop in Carinthia and then drive to our favourite garage in Lower Austria, where our car will get a well earned service – more on our next post!