We wanted to get to the most northern point of Namibia and to the Epupa Falls, even as it was a long drive. The Kunene River is one of the few rivers that carry water all year round in Namibia and has a green lush riverbank with palm trees – something to look forward to, while driving for hours through a very dry area.
When we reached Epupa, we chose the Epupa Lodge and campsite a little up the river from the falls, where we had a lovely spot at the river for the next days, but could also use the restaurant, bar and pool from the lodge. We walked down to the falls from here and did a rafting tour along the river, where we saw many crocodiles, up to 2 metres long. There are even some fellows of 3 metres length, but they are hiding very well we learned, as the locals try to kill them, to protect their livestock.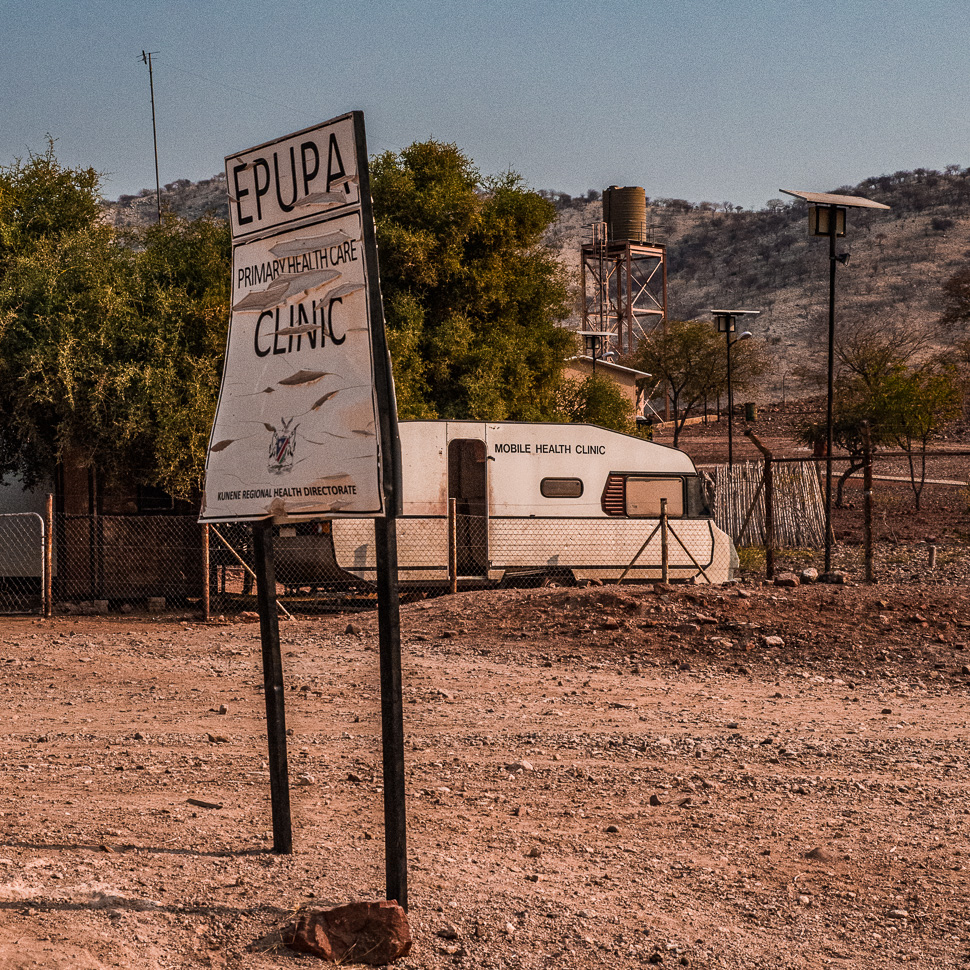 At the campsite, we were surrounded by many animals. Beside of goats and pigs, which sometimes made it into the camp, we had a monitor, velvet monkeys and of course many birds around us.
Our next destination was now the Caprivi Strip, this small pan handle in the north-east of Namibia. To get there we could drive all the way back to Opuwo, and up again or take the road along the Kunene River. A couple of years ago, this road was a very difficult 4×4 route, but had been improved we were told, but how good or bad is this road now? We asked many locals and finally decided to try it.
The road was actually very good, not corrugated and good to drive. We just had a lot of rivers to cross, luckily they were all dry, just at some there was a little water left, and the sand was not too bad either. We were happy we could easily drive this route, as the landscape along the river with the palm trees was lovely.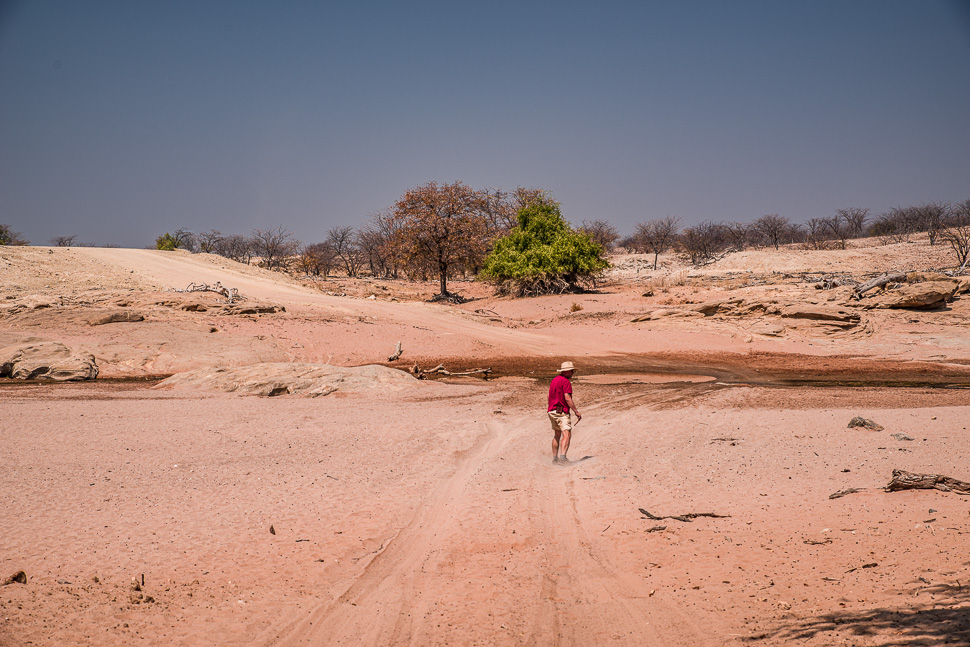 We had stopped at Kunene River Lodge, as we didn't want to drive any further that day. Even as the camp was at the river under trees, the price we had to pay was too high in our opinion.
The next day we continued to Ruacana, where we came to a very weak waterfall, as a power plant uses all the water at the moment to generate power. During the rainy season this waterfall will be very impressive for sure, but just not now.
We are back to good roads, supermarkets, petrol stations and good internet – we will catch up with some work before we drive east to the Caprivi Strip – more soon.