From the main road we took the turn off into the Arpa valley to get to the Gndevaz Monastery. It was a 17 km bumpy ride. We considered ourselves lucky to get there and back without being hit by a landslide. Later we took a walk to a medieval bridge over the same river.
After we had made it back to the main road, we parked at the Arpa river south of Yeghegnadzor (39.739855, 45.344170). From there we walked down the river until we saw the Dadal bridge, which was built in the 13th century at the Silk Road and was used by merchants throughout the Middle Ages to cross the river.
In the villages the smoke was sometimes blocking the view, when people started to heat and were burning whatever they had. Also leaves, swept together in front of their houses were burned, causing a lot of smoke. Luckily the European Union is reducing their CO2 output 😉
Orbelian's Caravanserai was built along the Vardenyats Mountain Pass in 1332, by prince Chesar Orbelian to accommodate travellers and their animals as they crossed the pass. Located at a height of 2410 meters above sea level, it is the best preserved caravanserai in Armenia.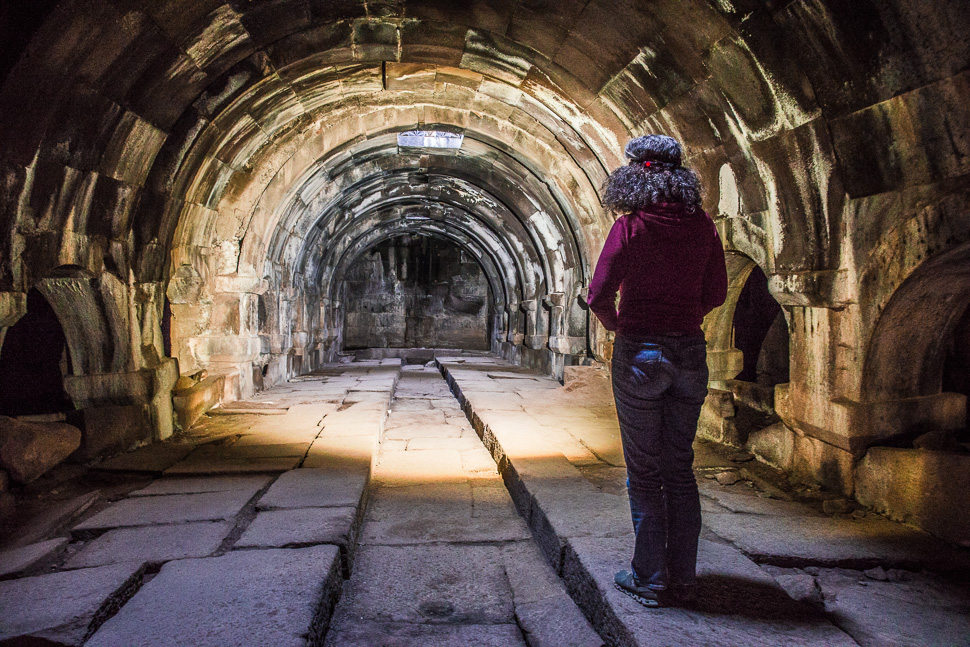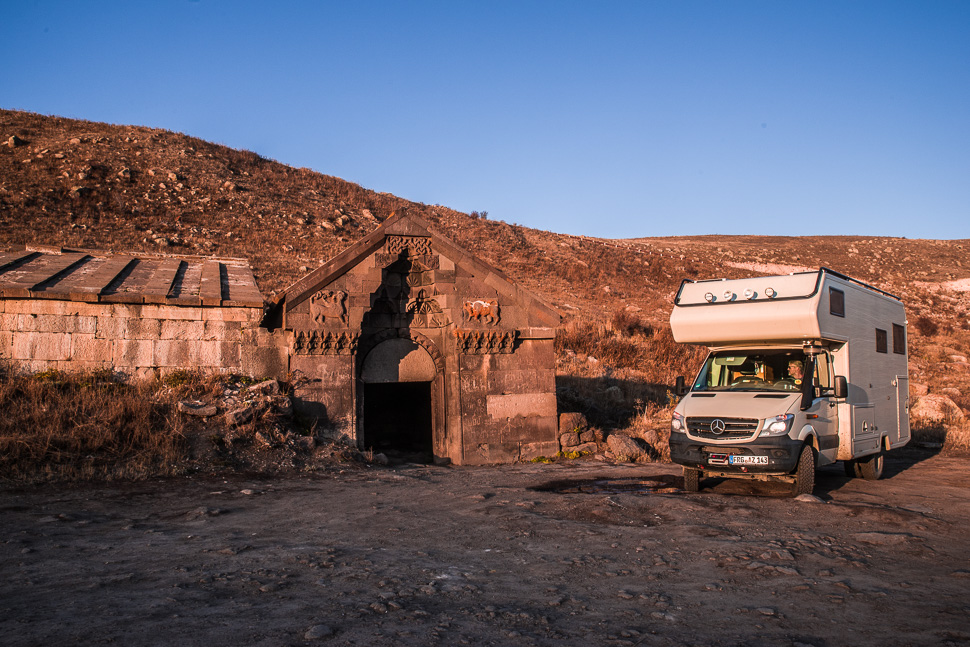 We will now cross the Vardenyats pass with 2410 metres and reach Lake Sewan, the biggest lake of Armenia. More on the following post!