Another beautiful day started with exploring the monastery ruins of Kobayr, before we drove along the river Dzoraget to Stepanavan. The first part of the road was another off-road adventure, we had not asked for, but the road was just like that. We came past another monastery ruin before we reached Stepanavan and the castle of Lori Berd.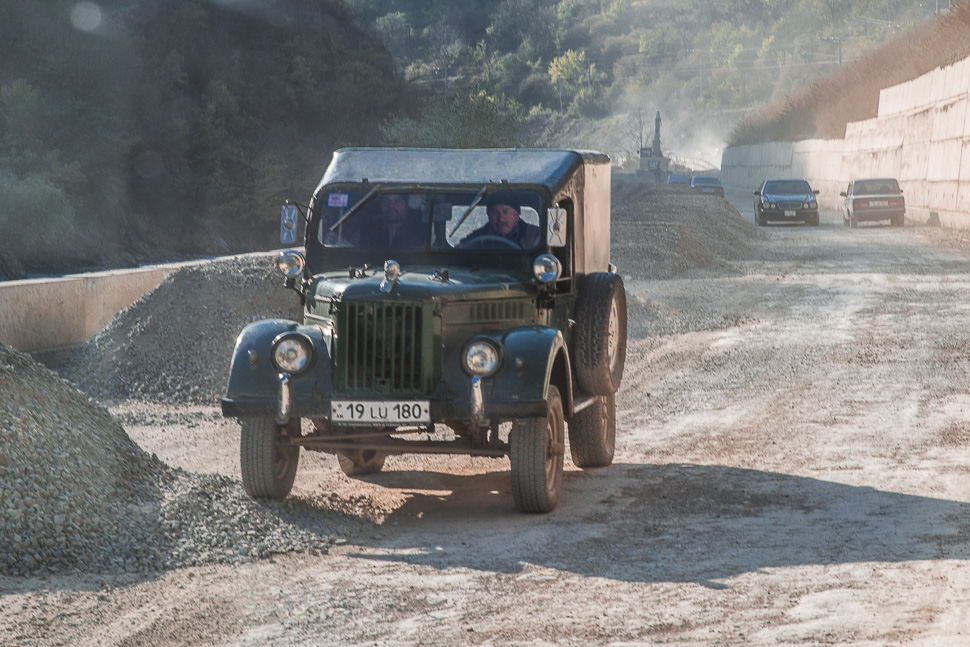 From Kobyar we took maybe the wrong turn off to Stepanavan, as a bad gravel road lead us up the mountains and down again. But it took many kilometres, before the road improved and we were back to tarmac. On the way we came past the ruins of the Hnevank monastery.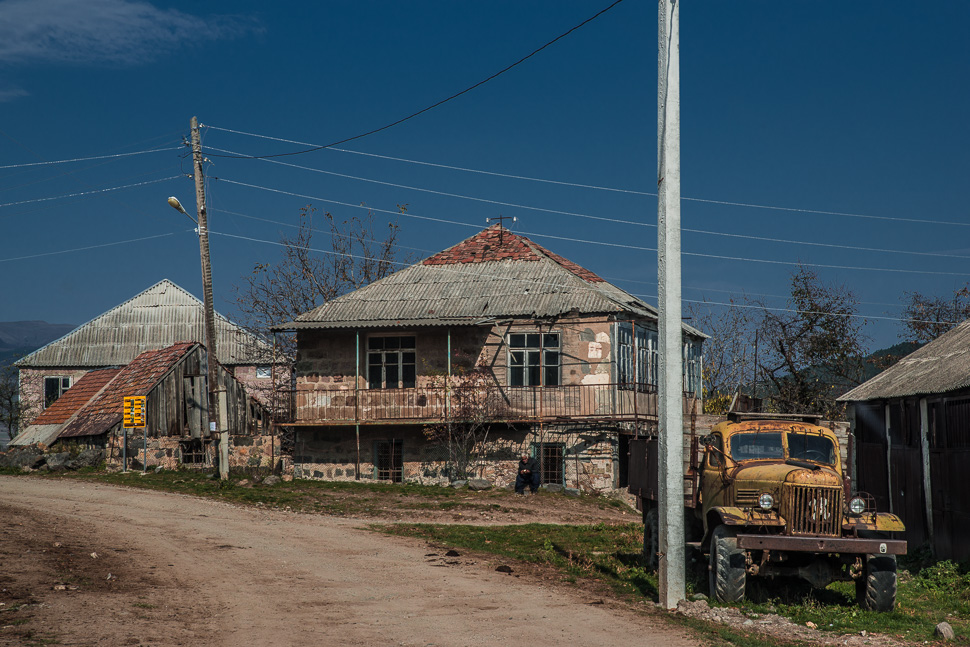 We came through Stepanavan, where big road works had us take a big detour, but we finally found the lovely Carahunge cafe, where we had a late lunch before we went to explore the castle of Lori Berd.
The walled city and fortress of Lori were built in 1005-1025 on top of the cliff, where 2 rivers meet. Therefore a strong wall was only needed on one side. Lori Berd was once the capital of the Tashir-Dzoraget kingdom. Suburbs on the other side of the rivers were connected by bridges, one of them we could still see.
We decided to continue our way to Gyumir, driving over the Pushkin pass, when the cows were already on their way home. We reached the town at night, and had a funny police control, where a young, English speaking police man thanked us very much for showing him the inside of our camper. We stopped at a big square, which we recognized as the centre, just that we had parked in front of the cinema on a Friday night. The noise around us subsided with time and we had a quiet night.
Tomorrow we will explore this town, which was nearly destroyed in the 1988 earthquake. More on our next post.