Enjoying the first snow and sunny weather, we decided to cross the mountains North of Lillehammer called Venabygdsfjellet – a name you better copy and paste than type in. But first, we came past a lovely stave church in Ringebu.
The stave church at Ringebu was built around the year 1220 and is one of fewer than 30 surviving stave churches. Around 1630 it was rebuilt into a cruciform church and received its characteristic red tower.
From Ringebu a steep mountain road leads up onto a plateau at about 1000 metres which is a cross country skiing area in winter and a hiking area in summer with many "hytter" (cabins) doting the treeless landscape.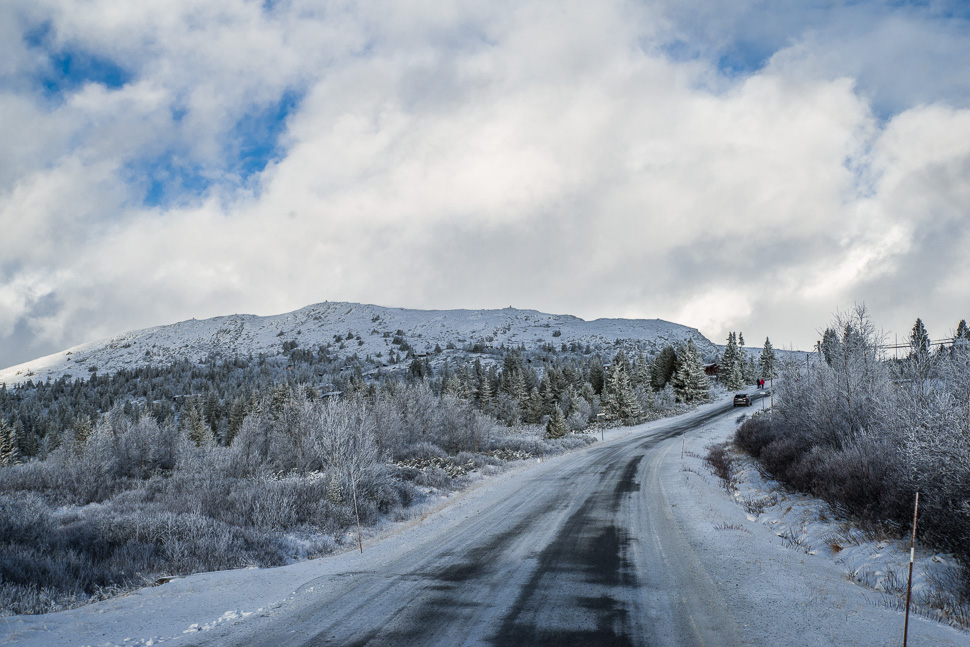 The way down was a little bit scary with 12% slope on a curvy road covered with snow and ice. We were relieved when we reached the bottom. Would we have used snow chains if we would had had them? Not sure.
The sun had already disappeared behind the mountains when we reached the giant elk (61.6679, 10.8841).
We stayed the night at the parking and could enjoy the illuminated elk when it got dark.
The giant elk attracts photographers and we were happy to meet Espen here, who invited us to visit his hometown Hamar together. More on our next post!