We were on the way to Chișinău, the capital of Moldova, but made a stop at Cricova, where we wanted to book a visit to the wine estate and its immense cellars. Our navigation knew a shortcut, taking us over a gravel road. Later we found the huge entrance gate to get to Cricova, but we had some fun using the 4×4.
Tomorrow we can visit the Cricova wine estate, but first we explored the centre of the capital a little bit. With some luck, we found a parking close to the opera in the heart of town.
There are many big parks and in general Chișinău is a very green city. The locals use this space to meet, walk and relax and little coffee stalls sell drinks and food to enjoy there. When we got tired from walking around, we sat on a park bench for a long time, just watching what was happening around us.
Stephen the Great or Ștefan cel Mare, was Voivode (or Prince) of Moldavia from 1457 to 1504 and a very important figure in the history of Moldova. The big boulevard is called after him, the huge park next to it and of course there is his monument.
We had noticed this restaurant during our walk through town. They serve traditional Moldovan dishes and have a menu with pictures, which helped us a lot.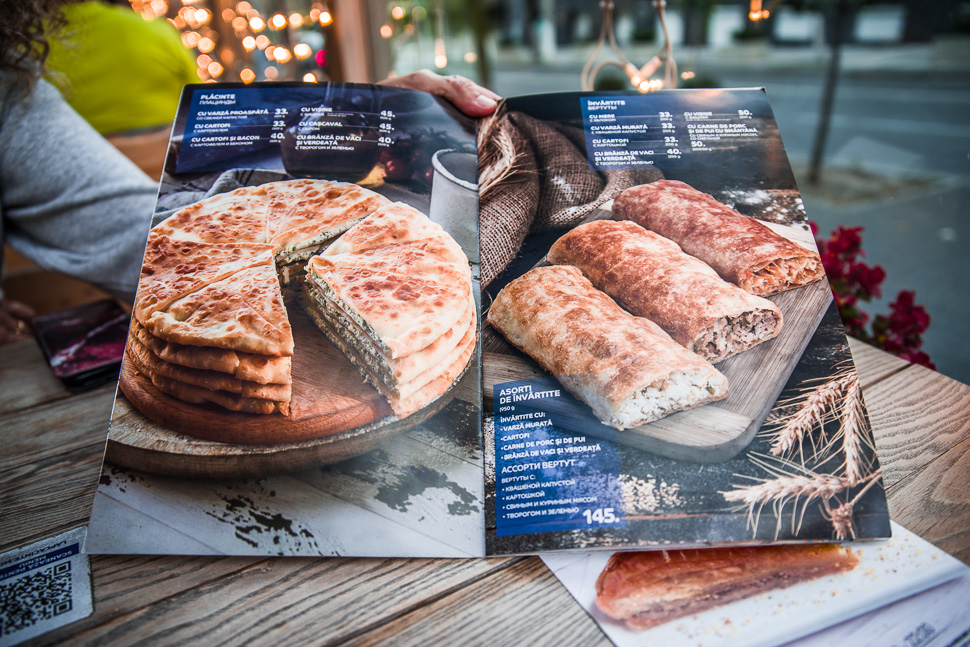 Our day at Chișinău ended at the park, where young people were playing music. We had decided to spend the night in the city, so we could enjoy the evening and visit the market the next morning. Afterwards we have our visit to the winery scheduled – more on our next post!