It was the 10th of December, a day to be celebrated. Cordy had decided we will spend it snorkelling again. Swimming over the reef with all that beautiful fish and lunch on a secluded beach sounded like the perfect treat for her birthday.
We went out with a crew of three on a wooden dhow until we reached the reef next to a small island. A guide jumped in with us, showing us fish we might have missed. It was just like a game drive, but under water.
Even as the wind was not going in the right direction, the crew was hoisting the sail, so we could see, how this type of sailing boat works. It is very different to the way we know from modern boats. Another special birthday treat!
We headed to a tiny island where a lunch was prepared for us. They grilled octopus, prawns and fish, which were served with rice and salad. Cold drinks came from the big cooler we had with us.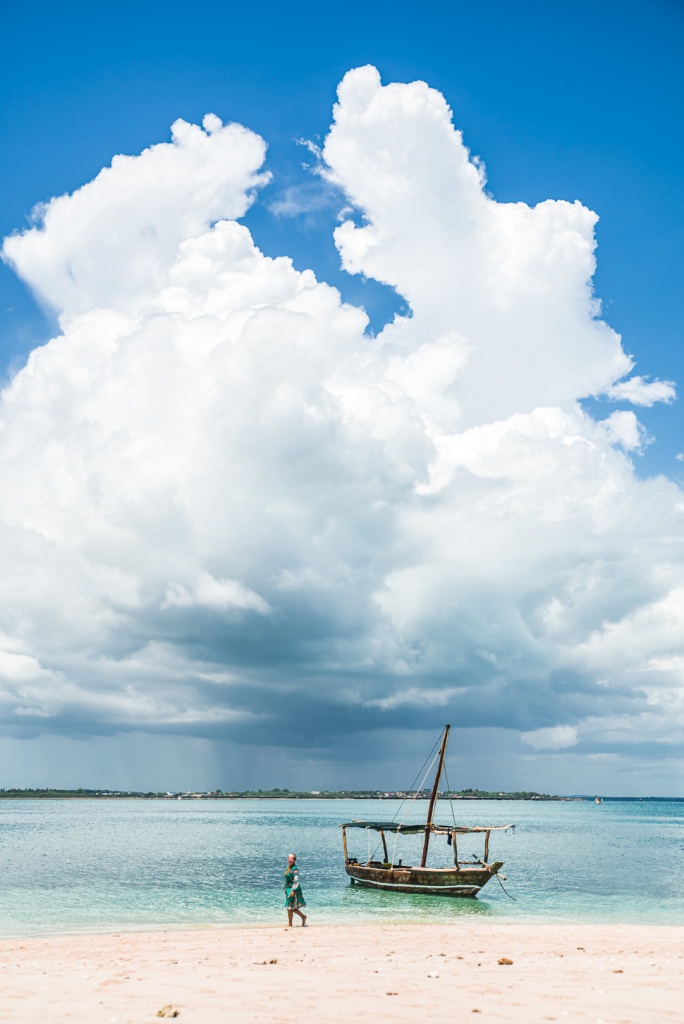 When we came back to Fumba Beach Lodge, we had the rest of the day to relax, before a special birthday dinner was served for us.
That might have been the best birthday ever! We have some more days at this beautiful lodge on Zamzibar, time to relax and time to explore the island – more next.