We had crossed Greece in 2 days and took the ferry from Igoumenitsa to Bari. We needed a rapid test, which we got at the pharmacy next to the port. Together with the green pass, we were able to get our tickets and were waiting patiently with many trucks for the midnight ferry.
When the loading started, we were ordered to wait at the side and when a gap between the trucks had to be filled, we were put into it. This was a parking slot we never would have considered, but we made it.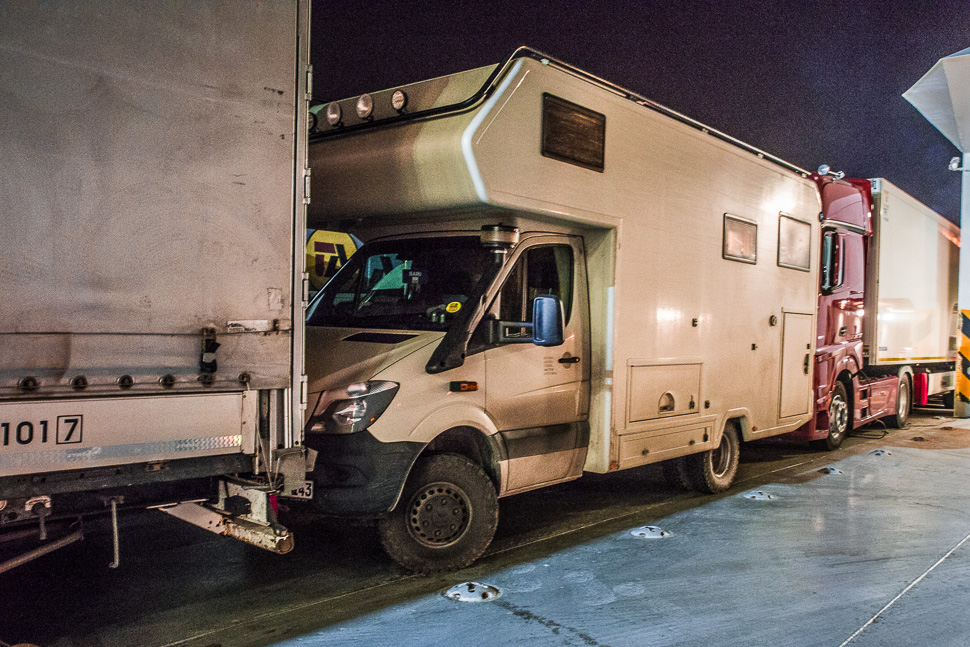 We had a cabin for the night and the next morning we enjoyed a breakfast already with the Italian coast in view.
The guys, who direct the trucks and cars for loading and unloading really know how to get them where they want them – really well done!
The basilica was built between 1087 and 1197, during the Italo-Norman domination of Apulia to shelter Saint Nicholas' remains, which were brought here from Myra (Turkey). He is worshiped by Catholics and Orthodox alike. (Post from our visit to Myra)
We will slow down now, exploring Apulia and other parts of southern Italy. More on our next post!