Spending a couple of days around Villach, we could enjoy the beautiful weather and the snowy winter landscape some more. Around the Wörthersee we went on a couple of hikes and also explored the Dobratsch – a mountain range next to Villach with a steep cliff on one side. It is used a lot by the locals for hiking, snowshoeing and backcountry skiing.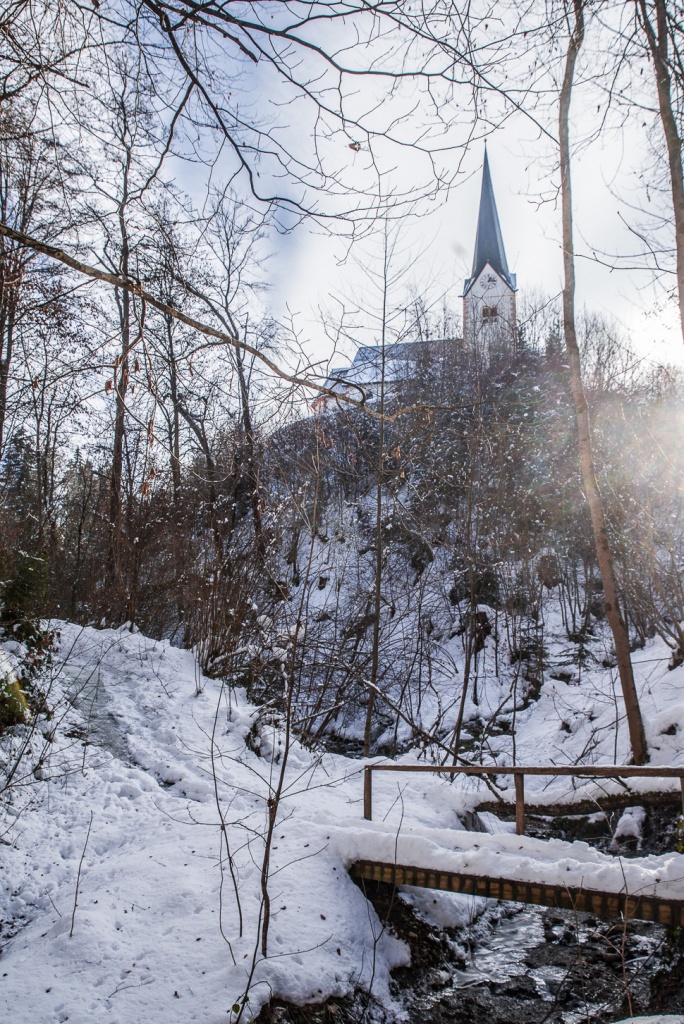 A mountain road leads up to the Dobratsch, which is a mountain range just west of Villach. Its peak is 2,166 meters above sea level and it is a protected natural park. In winter the road and the parkings are kept open, to allow the locals to use the mountain for their outdoor activities.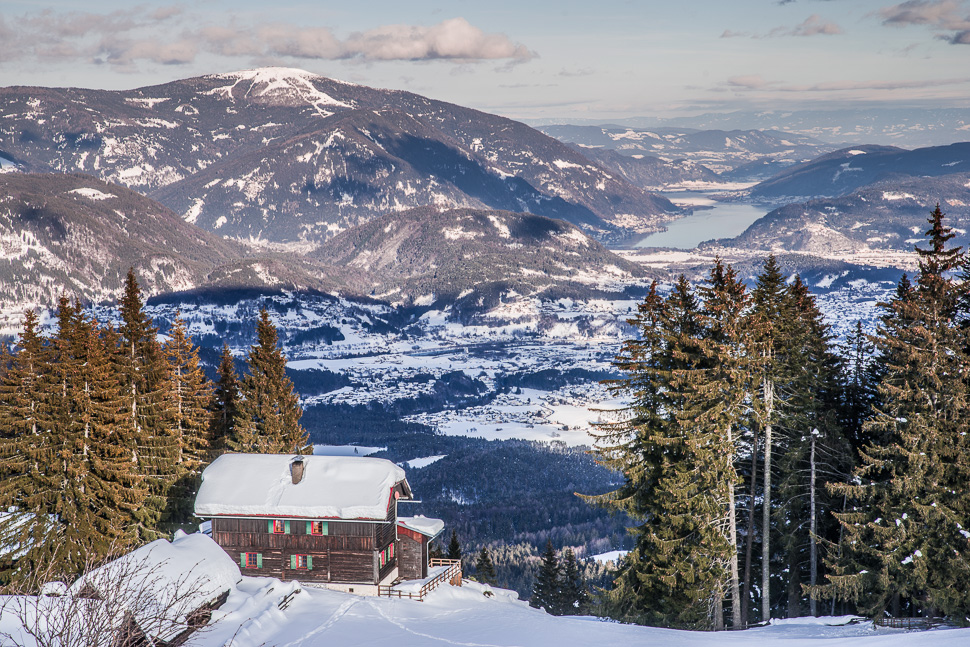 From the top of the mountains you get fantastic views in all directions. You can see the town of Villach below, in the back lake Ossiach and to the left of it the Gerlitzen, where we went skiing a couple of days ago.
The paths at the Dobratsch had been used by snowshoe hikers. For us it meant we could walk on it, but now and then a foot disappeared deep into the snow. That was a very strenuous way of hiking and we soon gave up.
Instead we used the possibility to wash our car, which was covered badly in dirt and salt from the roads.
A hike took us from the Pyramidenkogel to the Wörthersee and Maria Wörth, a former island and now a little peninsula with a historic church. The snow was not so deep here and we could walk the path through the forest without problems.
We had been to the Pyramidenkogel before, but during summer (and no lockdown). Have a look at the old post if you like: On the way to Spain
At the end of the week, we decided to go to Salzburg one more time before we have to be back home. This time we used the Turracherhöhe and the road past Obertauern again.
The weather is changing now and we will have to see, what we can do. At the moment we are looking into possibilities to go South. With the British mutation of the virus, borders might get even more closed soon, so we will have to decide now where to go. More on our next post!