The main topic of the museum in Alta is the largest concentration of rock art in Northern Europe made by hunter- gatherers. The rock art comprises both rock carvings and rock paintings made from 7000 to 2000 years ago. The Alta Rock Art is an UNESCO World Heritage Site and the only prehistoric monument in Norway on the list.
The first find of rock art in Alta was made about 70 years ago. It was the so-called "Pippistein" (Pippistone), which was found near Isnestoften on the west side of the Altafjord. Over the years more and more stones with rock art where discovered in the area.
Today the rock carvings are located between 8-25 metres above sea level, but when they were originally carved they were down by the shoreline. This is due to the land upheaval after the Ice Age, which caused new rock outcrops to rise from the sea.
It was not easy to identify the carvings in the rock surface. Some we could make out but not all of them. On this rock are a couple of reindeer and a boat with a big fish on the fishing line engraved.
After the first discovery figures were painted red to make them more visible. That really helped us. Later discoveries didn't get that treatment anymore.
This is the oldest picture in the world of a fence used for the drive hunt of wild reindeer. They had fixed routes from their summer pastures at the coast to the winter pastures further inland. Men used that to hunt enough reindeer to get over the long winter.
There is a huge selection of motifs and scenes. Various ways of hunting reindeer, bears, elks, whales and halibut are depicted here – the top five! Another important motif are boats, birds and humans.
Admiring all the carvings on the rocks near the museum reminded us on our visit to the Côa Valley near the Douro River in Northern Portugal which we visited in Spring 2019. Post on the rock art in Côa Valley!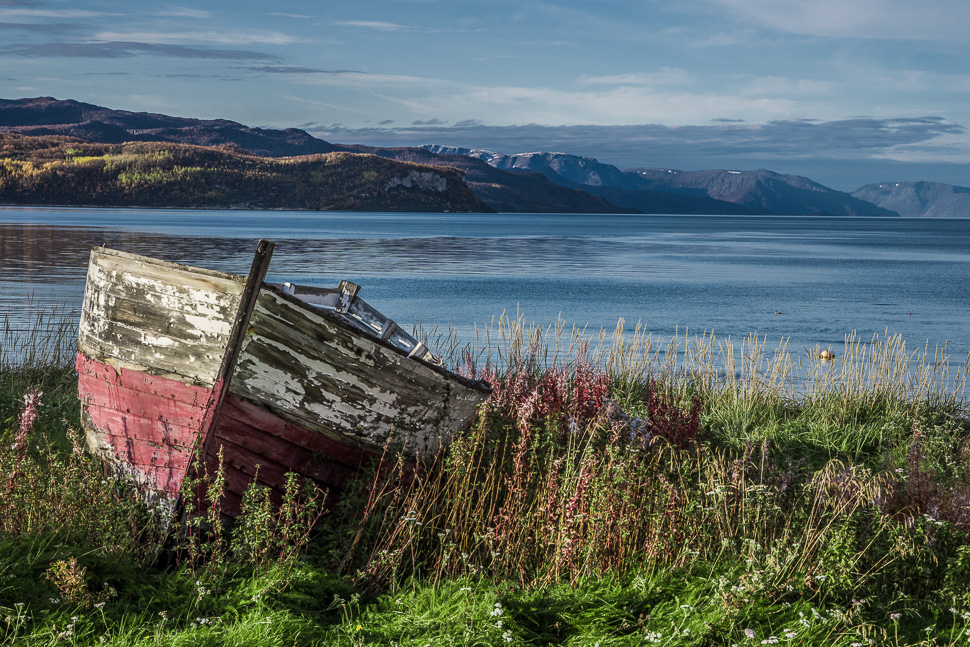 In Alta we also came past the Northern Lights Cathedral, built in 2013 in the form of a spiral leading up to the belfry. Sadly we missed the opening hours, but another visit to this area is already on my plan anyway 😉