We had reached the national park around the 2,152 meters high Mount Oeta or Oiti, where we wanted to go on a hike. Our spot for the night was at the famous Gorgopotamos Bridge, which is a railway bridge over the river with the same name. It played an important role in WWII, when the bridge was destroyed as part of "Operation Harling".
Operation Harling was one of the biggest sabotage acts of World War II. British Special Operations Executive (SOE) together with Greek partisans blew it up on 25 November 1942, cutting off German supplies being transported between Athens and Thessaloniki, mostly headed for Africa. The blast destroyed two of the six piers of the bridge.
From Gorgopotamos we drove to the village of Ypati, from where many hikes into the mountains start. We had chosen the Farmakides hike which led us up the river and to two waterfalls. Starting point was next to the bridge: 38.867623, 22.232783.
In summer you might be able to take a dip in the water, but also then it might be very cold. In the shade close to the water it was freezing, so no dip for us.
From Ypati we were on the way to Meteora, which we had visited before, but the last time we were not lucky with the weather.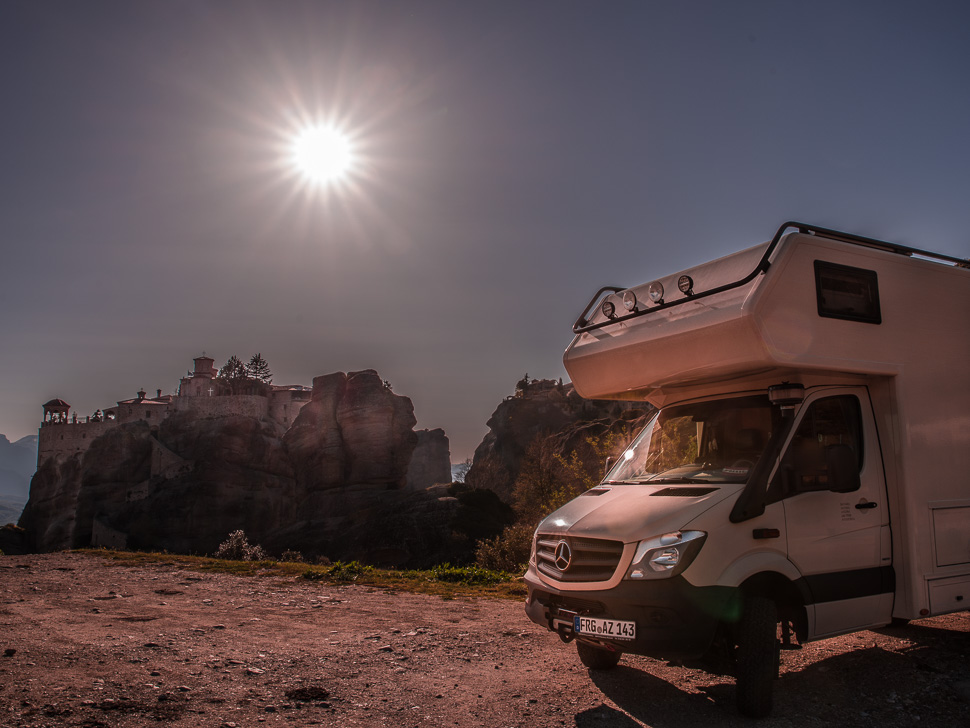 We are looking forward to explore the mountains of Meteora and go on a hike around these giant boulders. More on our next post!