We went to explore the tallest building of Utrecht, the Domtoren, which is also the tallest church tower of the whole Netherlands with 112.5 metres in height and the symbol of Utrecht.
465 steps also make it a good work out, luckily we stopped several times on the way up, to admire the interior and catch our breath. 
The tower was part of St. Martin's Cathedral, also known as the Dom Church, and was built between 1321 and 1382. The cathedral was never fully completed due to lack of money. In 1674, the unfinished nave collapsed during a tornado, and wasn't rebuilt. Since then the Dom tower has been a freestanding tower with the undamaged part of the church on the other side of the dom square. The tower stands where the city of Utrecht originated almost 2,000 years ago.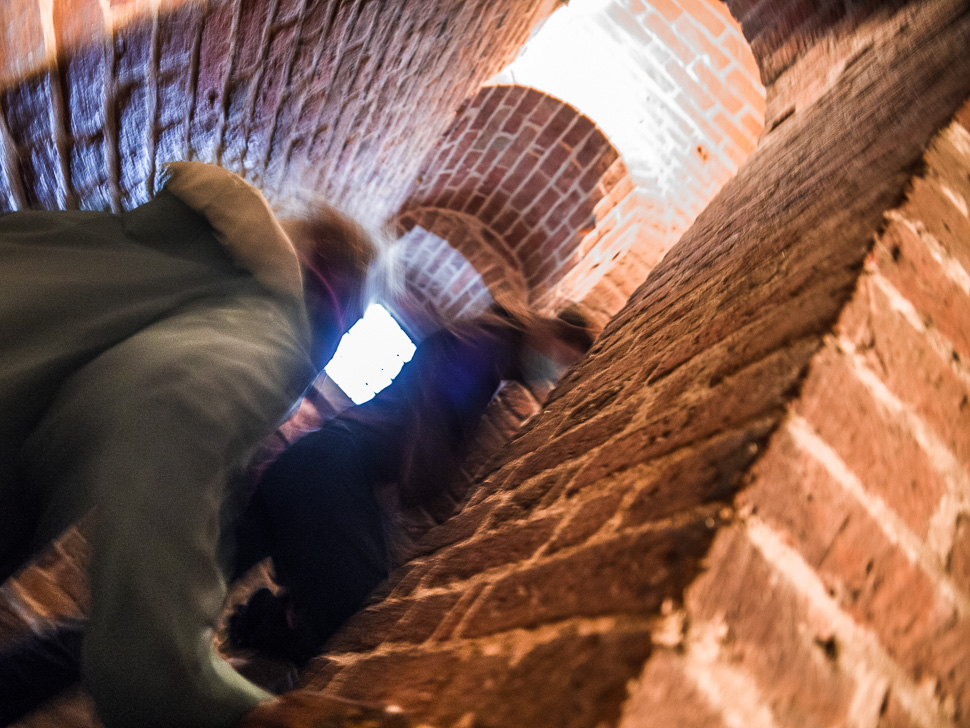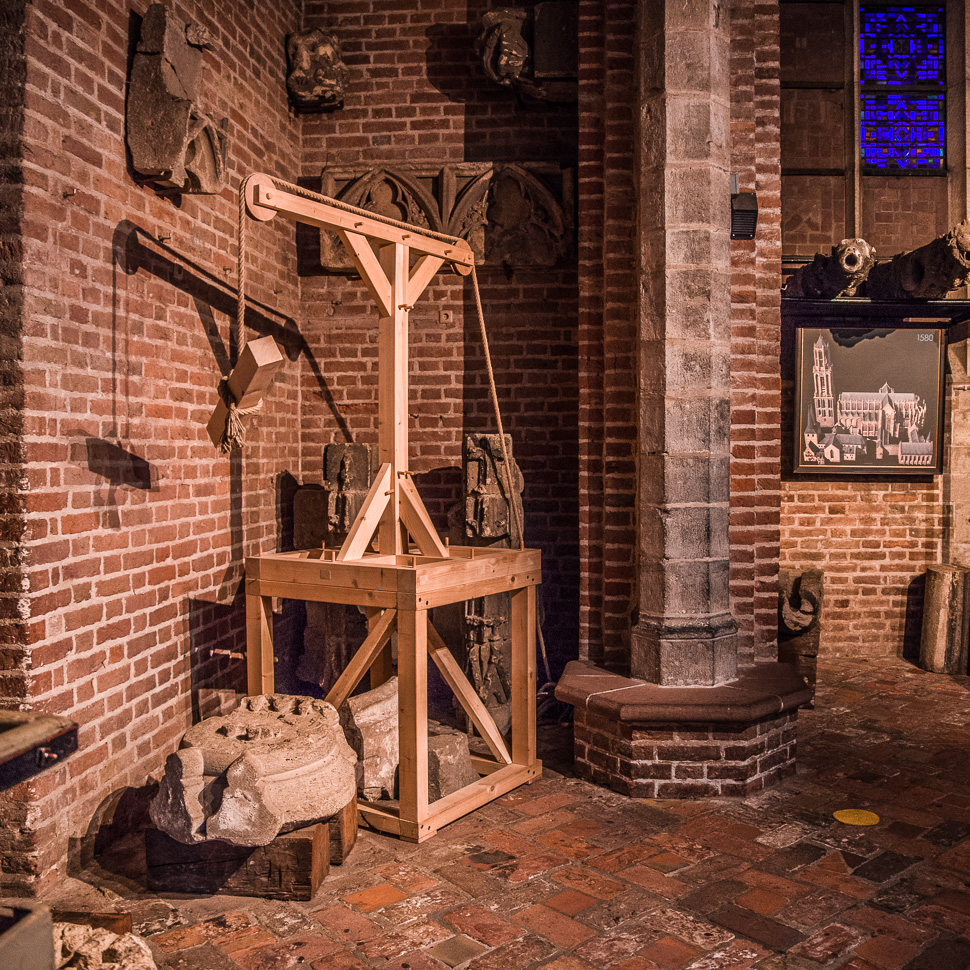 The Dom Tower has an exceptional peal of fourteen ringing bells, weighing 32 tonnes in total. The largest bell, the Salvator, has a weight of 8,200 kg and a diameter of 227 cm. They form the largest existing homogeneous group of medieval bells. The cathedral's bells are still rung by hand by members of the Utrecht Bellringers Guild at special occasions.
There is also a carillon from 1664 which is made up of 50 bells. These majestic bells play a melody every fifteen minutes that can be heard all through the city centre.
In addition, every Saturday from 11 am until noon, the fifty bells are played by hand by the city carillonneur, Malgosia Fiebig. Between April and December, she also plays every Friday from 12:30 pm until 1:30 pm. Malgosia Fiebig is the Dom Tower's 17th City Carillonneur since 1623.
The tower is under restoration which will last until at least 2024. The advantage is, you can get up on the scaffolding and have a great view from the top. It is an unwritten rule that no other building in Utrecht should exceed the Dom Tower in height, which guarantees uninterrupted view in all directions, just not today.
After our time in Utrecht we will be driving home for Christmas, without any stops on the way. Let's see what comes next. The Corona pandemic for sure makes it difficult to plan new adventures, but won't stop us!